Clinical Coder Vacancies at Bangalore – Labcorp
Full Time
Anywhere
₹350000 - 500000 INR / Year
Salary: ₹350000 - 500000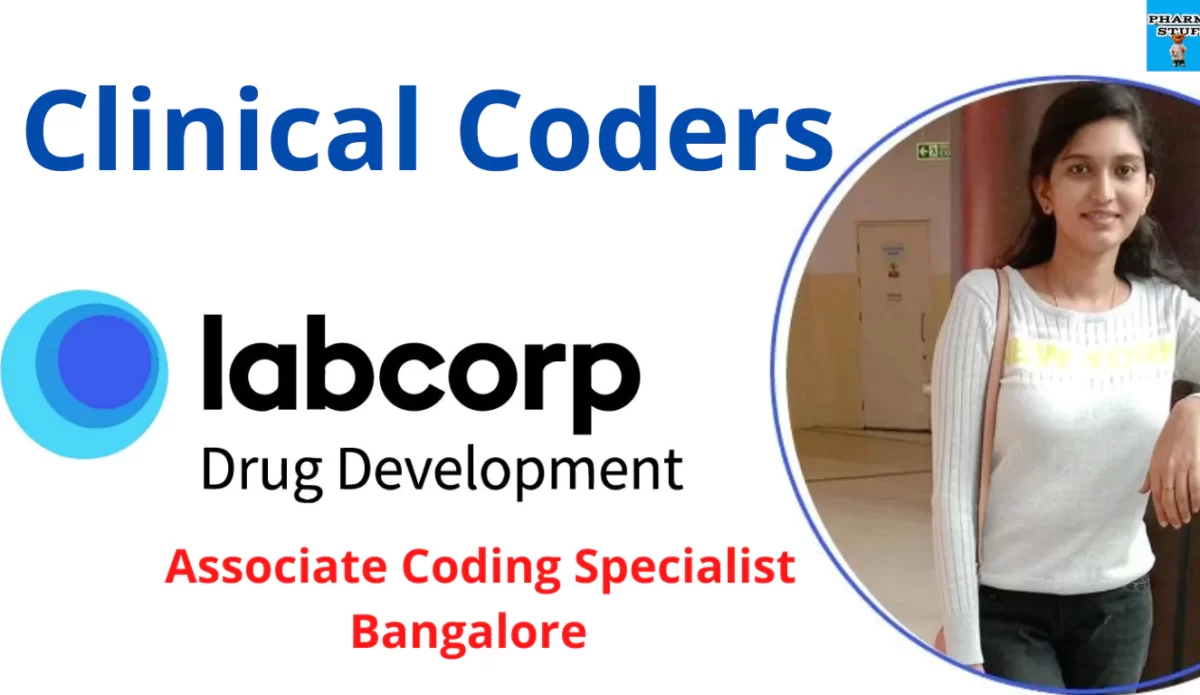 Associate Coding Specialist Job Vacancies in Bangalore by Labcorp
Job description :
Perform the clinical medical data coding aspects of assigned projects with supervision
Work with the technical service group staff and aide in personal career development, interpersonal skills, and achievement of competency standards
Assist the technical leader on all coding aspects for project(s) including start-up, maintenance, and completion activities
Assist in review of Data management plan (wherever coding sections are applicable) and/or Study-specific Dictionary Coding Conventions and Specifications with supervision of senior dictionary coding specialist
Learning and understanding set-up, maintenance, and closure of the data management aspects of the project to ensure consistent, cohesive data handling and quality of coded clinical data
Learning and understanding the development and implementation of global SOPs and Work Instructions within functional area.
Achieve client satisfaction through delivery of medical coded data, on-time and on-budget
Maintain technical competencies via participation in internal and external training seminars
Support locally-based project staff on achieving client satisfaction (internal and external) through delivery of quality medical coded data, on-time and on-budget
Give inputs or solutions for process and efficiency improvement on assigned projects
Review literature and research technologies/procedures for improving global thesaurus management practices
Perform other duties as assigned by management
Experience:
Minimum Required:
Minimum 1 to 2 years relevant work experience in data management.
Excellent oral and written communication and presentation skills.
Basic knowledge of medical coding process and various coding tools (e.g. Medidata Coder, Central Coding, etc.)
Basic knowledge of clinical trial process and data management.
Basic knowledge of the relationship and regulatory obligation of the CRO industry with pharmaceutical / biotechnological companies.
Demonstrated interpersonal skills.
Education/Qualifications/Certifications and Licenses :
Recommended:
University/college degree (life science, pharmacy or related subject preferred)
Certification in a related allied health profession from an appropriately accredited institution (e.g., professional registered nursing certification, medical or laboratory technology)
In lieu of the above requirement, approximately 12 months' experience in related field (e.g. pharmaceutical, laboratory, data analysis) incorporating approximately one to two (1-2) years clinical data coding experience or a minimum one (1) years relevant work experience in data management will be considered
Basic knowledge of thesaurus management process
Basic knowledge of Standard Coding Dictionaries – MedDRA and WHODrug
Knowledge of ICH Guidelines and GCP including international regulatory requirements for the conduct of clinical development programs, especially as related to medical coding of clinical data
Basic knowledge of effective clinical data management practices
Fluent in English, both written and verbal
Labcorp is proud to be an Equal Opportunity Employer:
As an EOE/AA employer, the organization will not discriminate in its employment practices due to an applicant's race, age, color, religion, sex, national origin, sexual orientation, gender identity, disability or veteran status