Clarivate is hiring an Associate Content Editor for their Drugs team in Chennai/Hyderabad. The ideal candidate must have a BPharm/MPharm/Dpharm degree
(Associate) Content Editor – Drugs team
As a Content Editor in the Drugs team, you will be responsible for thoroughly, timely, and accurately interpreting data relevant to drugs through research, analysis, and delivery of weekly database filling milestones.
We seek an Associate Content Analyst/Editor to join our Drugs team in Chennai/Hyderabad. This is an amazing opportunity to work on PRODUCT. The team consists of 17 people and reports to the Team manager. We have a great skill set in Pharma drugs, and we would love to speak with you if you have skills in Pharma/Drugs.

About You
Education (BPharm/MPharm/Dpharm)
Work experience (At least 1 year of experience in secondary research related to Pharma/Drugs)
Knowledge, skills, or abilities (In-depth knowledge of drugs and their mechanism of action and proven experience in secondary research involving drug PRs, pipeline, clinical trials, and conferences)
What will you be doing in this role?
Responsible for accurate interpretation of data relevant to drugs in the form of research and analysis
Accountable for the delivery of weekly database filling milestones.
Maintain awareness of current developments in drug research
Taking an active role within the team to ensure targets are met.
Achieve and maintain consistent quality standards.
About the Team
The team works for the product Cortellis. The project has ~35 editors with 2 teams. The team size is 17. The team includes content specialists, principal content analysts, and content analysts.
Hours of Work
9 hours – including a 1-hour break (Time zone – IST
At Clarivate, we are committed to providing equal employment opportunities for all persons concerning hiring, compensation, promotion, training, and other terms, conditions, and privileges of employment. We comply with applicable laws and regulations governing nondiscrimination in all locations.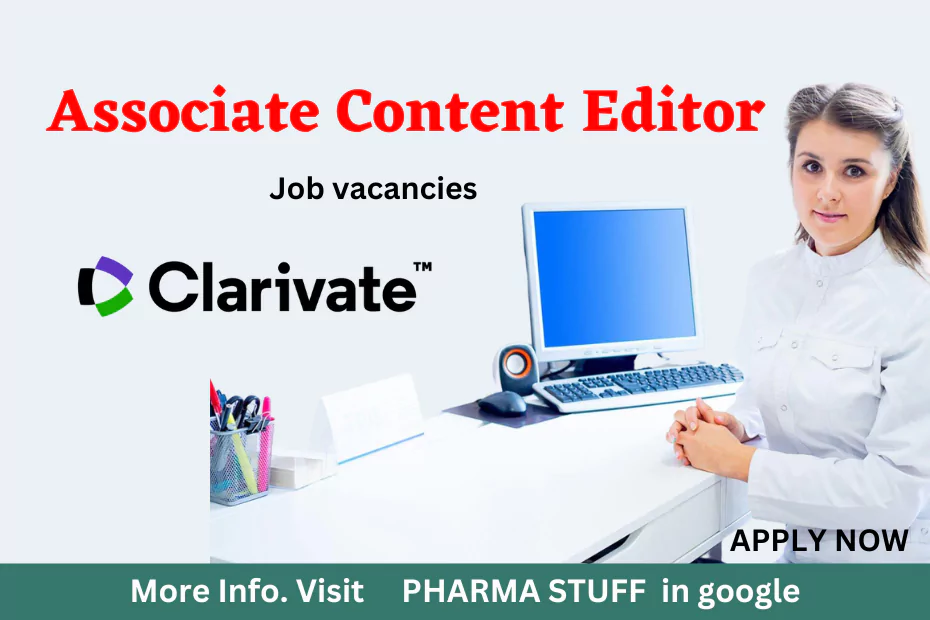 Disclaimer:

PHARMA STUFF
 provides general information only. Job seekers must verify job postings and employers before applying. We're not liable for scams or fraudulent job postings. Be cautious of any job postings asking for money. We never ask for money.