Data Coordinator – eCOA
locations; Bangalore, India
job requisition id; R12411
Are you seeking a purposeful and rewarding Data Management career opportunity?
Our eCOA Data Management team is growing in India, and with big ambitions and a clear vision for the future, now is the time to join Clarion as a Data Coordinator.

These positions are subject to European and US working hour shift patterns and are considered hybrid remote working roles from our offices in VG Heritage, 18/2, 18/3, Vani Vilas Road, Basavanagudi, Bangalore 560004.
What offers for Clinical Data management Fresher jobs Clario:
Competitive compensation + shift allowances
Attractive benefits (security, flexibility, support, and well-being)
Engaging employee programs
Technology for hybrid working and great onsite facilities
What you'll be doing: Responsibilities Clinical Data management at Clario
Support department workflow by taking action on discrepant data through investigation and issuance of queries to sites/sponsors to verify/obtain demographic and visit information on source data in accordance with departmental SOPs and SWIs
Investigate and enter resolutions and/or revisions received across operational systems
Process source data across operational systems
Files source documents once the workflow is complete 
Maintain departmental metrics in accordance with the goal plan 
Participate in required training programs
Report any equipment and/or system problems
Maintain accurate and complete Data Coordination files as defined by the department's SOPs
Archive closed studies upon notification of study lock within the requested time frame. 
Assist as requested with data reconciliation activities for your studies, ensuring that database updates are completed within the Sponsor-requested timelines.
Attend Project Assurance meetings and outline feedback to Data Coordination
Support the training of new temporary employees
Qualification Clinical Data management job
BS or BA degree in life sciences or related field preferred
Demonstrable Data Coordination/Management experience
Good organizational, problem-solving, and communication skills 
Demonstrated computer proficiency in MS word, Excel and Outlook
Detail-orientated with good proofreading skills 
Proficient data entry/typing skills
At Clario, we put people first, always. We are united and driven by patients, committed to making a difference, and we are always looking for the best talent to help us transform lives. We value the contribution each of our people brings. Only through our people can we continue to innovate technology that will shape the future of clinical trials.
Courageously Curious
Our appetite to blend the best of domain expertise, technology, and human understanding knows no bounds. We're relentlessly pursuing the information, insights, and inspiration that means we can continuously improve clinical trial site support services and technology solutions.
Behaviors:
We learn, by embracing change, questioning how we work, and finding a better way. And if it doesn't go to plan, we don't blame each other; instead, we own it and grow together.
We partner with each other, with customers, patients,, and sites, working with them to understand their goals and then deliver the best solutions, Deliver Exceptionally
We step forward because responsibility powers us; we don't leave others to do what we can do ourselves. We take charge of events, delivering exceptional work for our customers, patients and each other.
Behaviors:
We prioritize, focusing on what matters, and never compromising on quality.
We commit; to delivering what we say we will, working with energy and intent, sharing what we learn with each other., People first, always
We think of others before we think of ourselves. We deeply understand our customers and empathize with patients—and each other. Our purpose unites us—it's why we go above and beyond to support each other emphatically.
Behaviors:
We do the right thing; for our customers, patients, sites, and each other. And We're passionate about it.
We lift each other; are respectful of different views, listen, are inclusive, and support each other to succeed.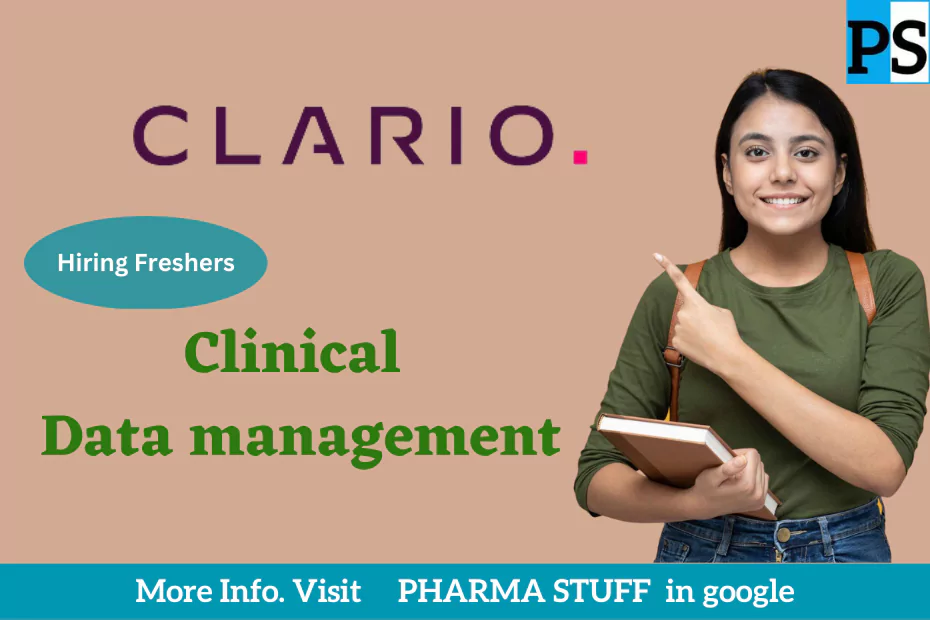 Disclaimer:

PHARMA STUFF
 provides general information only. Job seekers must verify job postings and employers before applying. We're not liable for scams or fraudulent job postings. Be cautious of any job postings asking for money. We never ask for money.