Pramuk Healthcare & Rohanta Infra Solutions internship Opportunities for Biotechnology Students.
Interns – Biotechnology
Send your resume to: adminhr@pramuk.net
Location – Pune, Mumbai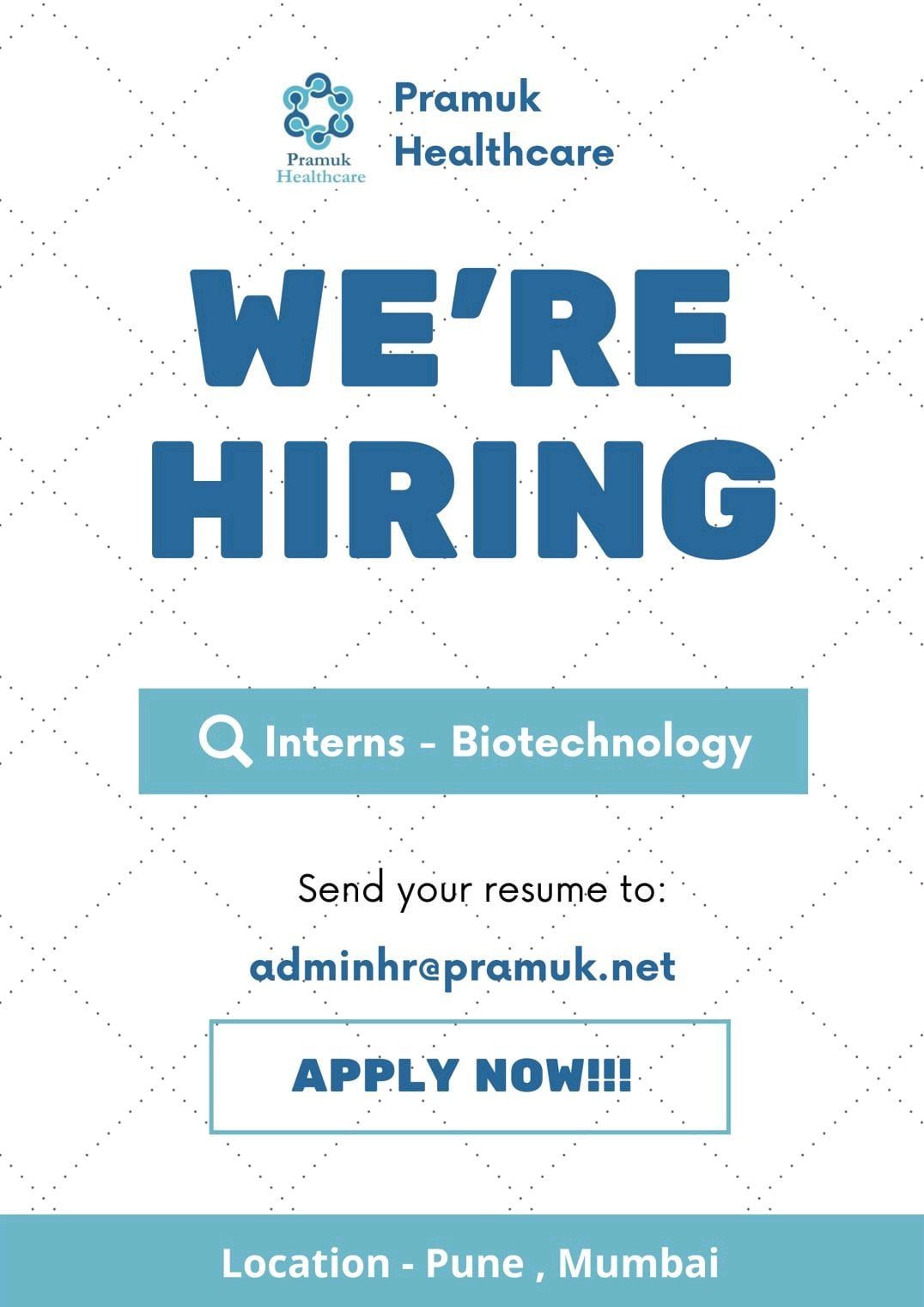 Applications are invited for internship program at Research and Development department, Rohanta Infra Solutions, Delhi. The details of the program and eligibility criteria are given below:
Title of the project : Amplifying production of Canna Indica sp. using plant tissue culture technique.
Duration : 06 months
Name of Post : Intern
Number of Posts : 01
Emoluments : Rs 12,000/pm
Position Reporting To : Senior Research Associate
Location : Rithala, Delhi
Educational Qualifications : B Tech in Biotechnology OR MSc in botany / life sciences / zoology
(Final year B Tech students are also eligible to apply. Selected candidate can opt to convert it as their degree project after providing NOC from respective Principal Investigator / Guide.
Desirable : Specialization in cell biology, experience in cell culture techniques
Last date for submission : January 28, 2022
Interested candidates should send their applications along with biodata at hr@rohantainfra.com. Please mention in the subject of email 'Application for Internship Program". Selection will be through interview.
The candidate will also be awarded with certificate on successful completion of tempre.