LAURUS Biotech fresher jobs: Research Trainee/Associate Senior Research Associate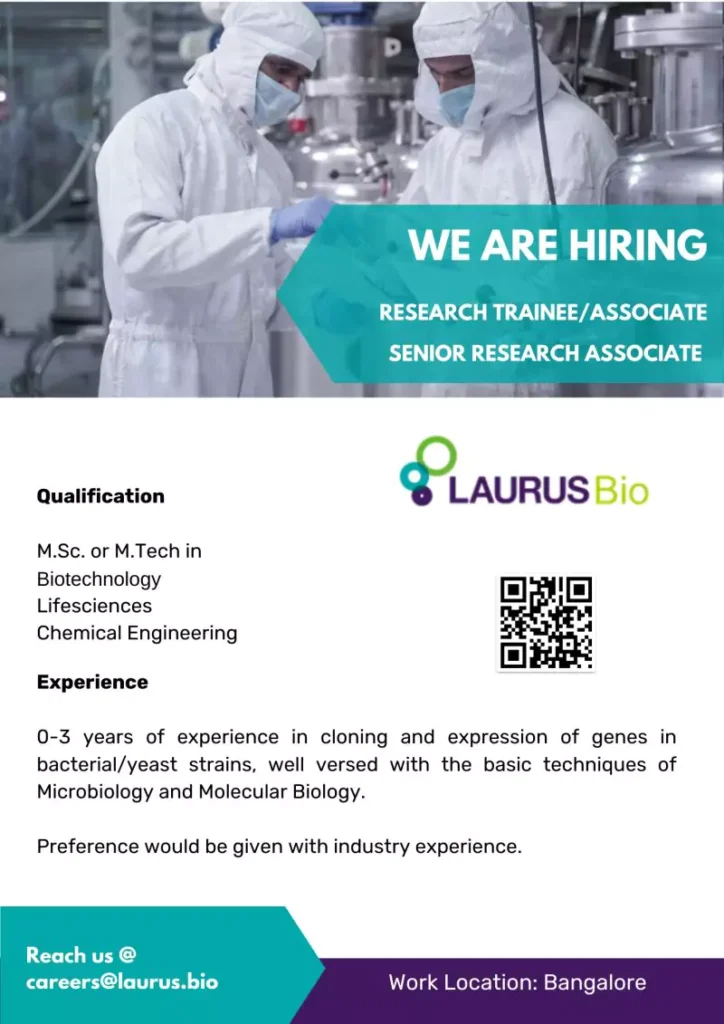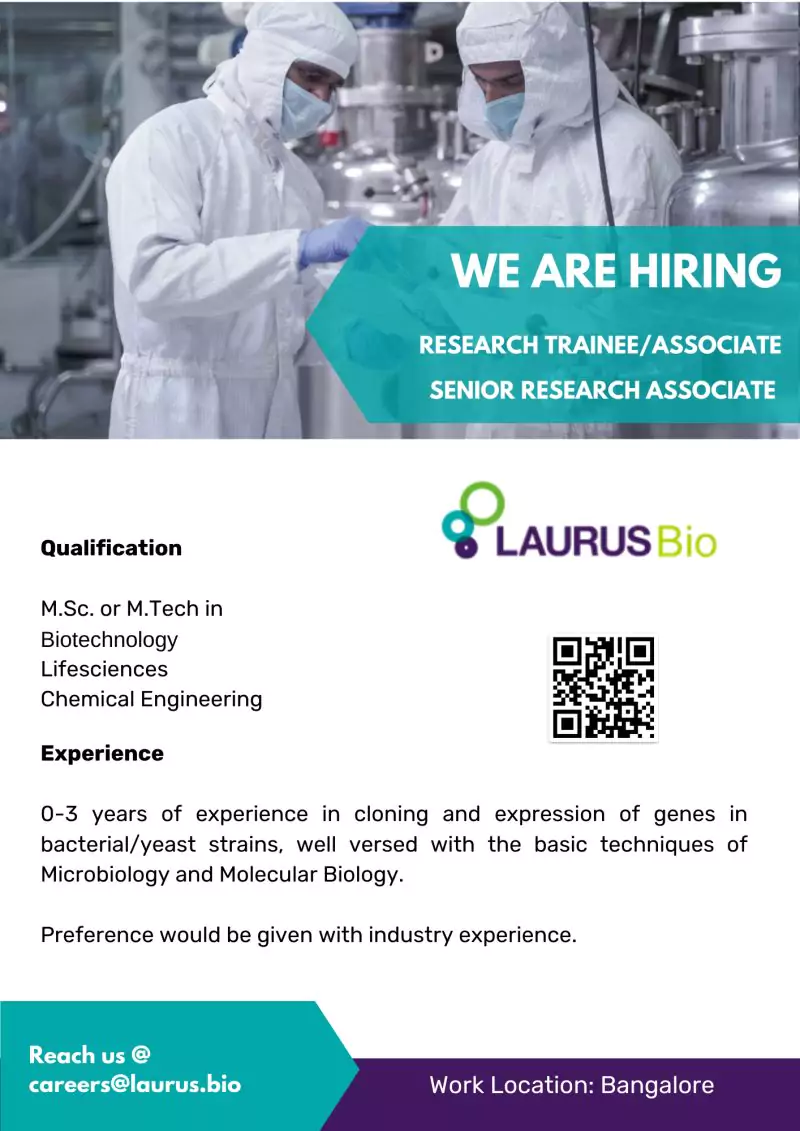 LAURUS Biotech Fresher Jobs: Pioneering Your Career in Biotechnology Excellence
About the Company
Welcome to LAURUS Biotech, a dynamic and innovative player in the biotechnology industry. At LAURUS, we are committed to pushing the boundaries of scientific discovery and creating a positive impact on global healthcare. As we continue to expand our horizons, we are excited to invite fresh talent to join us on this journey.
Company Vacancies List
Position Titles:
Research Trainee/Associate
Senior Research Associate
Company Name: LAURUS Biotech
Work Location: Bangalore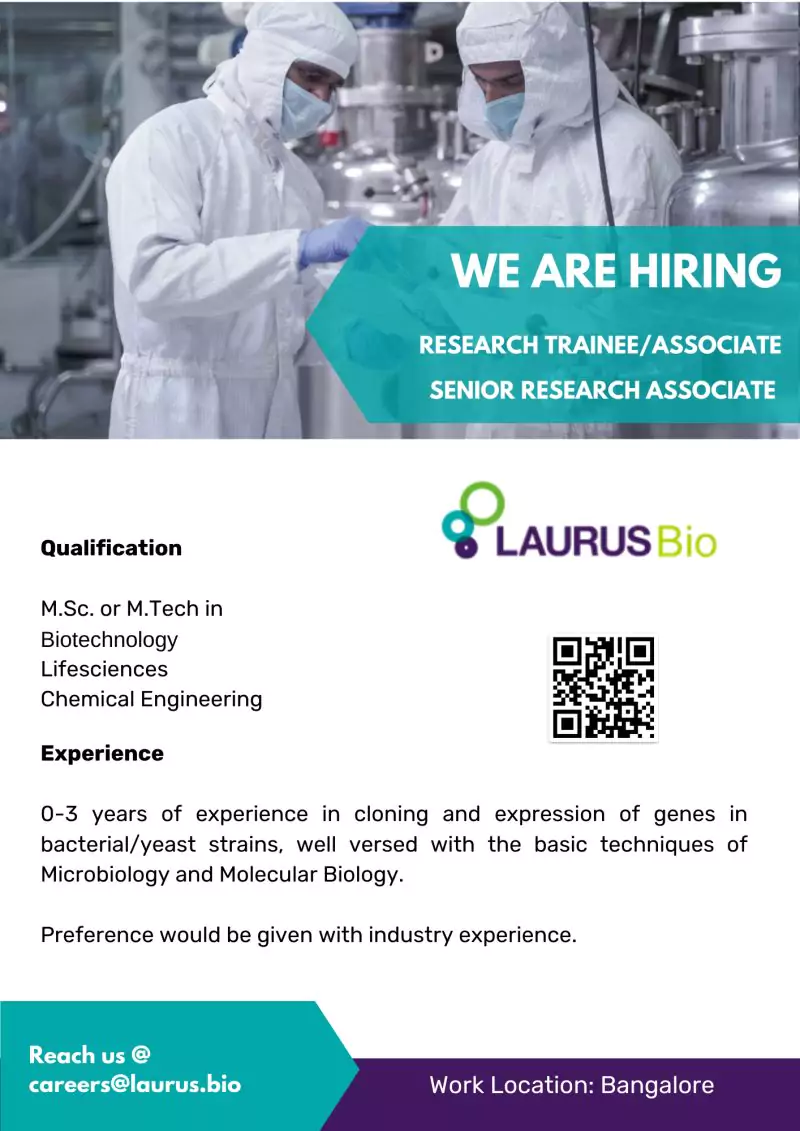 Job Description
Role: Research Trainee/Associate
Qualification: M.Sc. or M.Tech in Biotechnology, Lifesciences, Chemical Engineering
Experience: 0-3 years of experience in cloning and expression of genes in bacterial/yeast strains. Well-versed with basic techniques of Microbiology and Molecular Biology.
Preference: Industry experience will be preferred.
Contact: Reach us at careers@laurus.bio
Role: Senior Research Associate
(Details not provided in the initial content)
How to Apply
If you are enthusiastic, driven, and ready to make a mark in the biotech industry, send your resume to careers@laurus.bio. Join us in Bangalore and be a part of our exciting journey towards groundbreaking discoveries.