Emcure Pharmaceuticals Hiring R&D Reviewer, Research Associate, ADL Job Vacancies in ahamadabad plant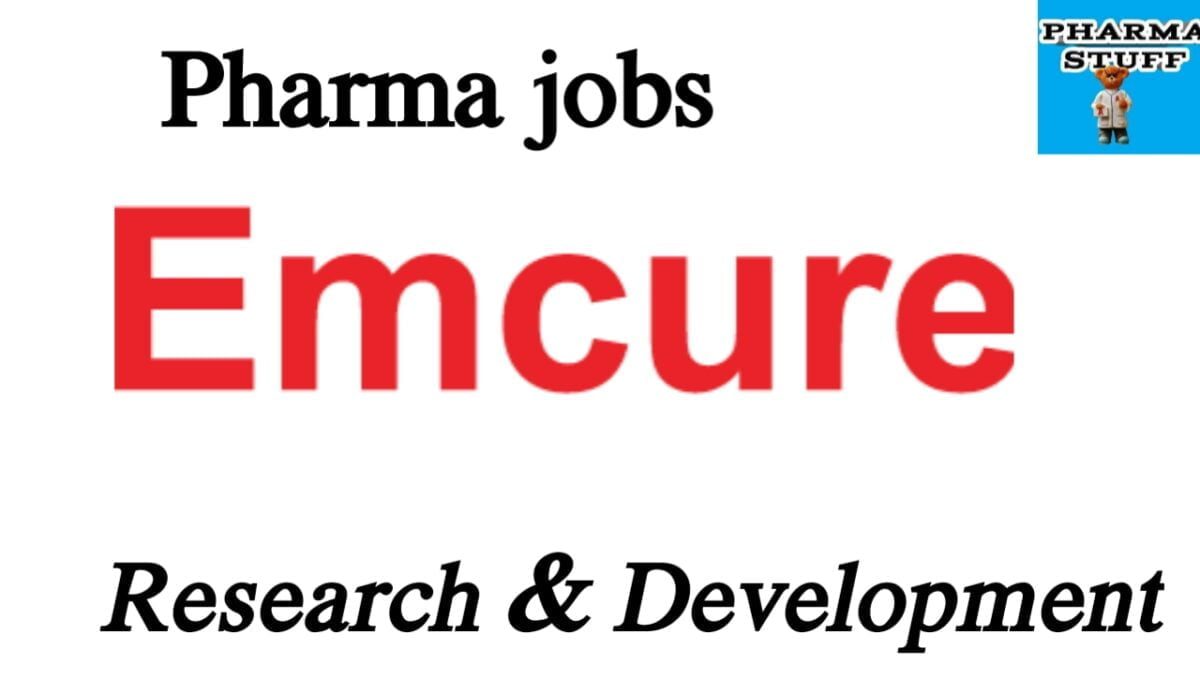 Emcure Pharmaceuticals pvt ltd
Emcure Pharmaceuticals Hiring Research and Development Reviewer, Research Associate, Analytical Development Lab ( ADL ) Job Vacancies in ahamadabad plant
1. Emcure looking for Analytical Reviewer for R&D, immediate joiner only apply, you may share cv @manojt.kumar@emcure.co.in
Known to HPLC, dissolution and wet analysis for solid oral products. Knowledge of GC may be additional advantage.
Handled assay, dissolution and related substances analysis for solid dosage form.
Experience to review raw data of routine analysis and method validation.
Review and compilation of in-process, Release and stability testing data
knowledge of GLP including analytical instrument calibrations.
Known to analytical method validation/technology transfer. Knowledge of protocol report preparation can be an added advantage.
Experience to work for regulated markets like EU, Emerging etc. so that known to basic requirements of 21 CFR.
If anybody from QC background doing Method development and method validation will be preferred.
2. Emcure looking for Research Associate/ Senior Research Fellow for Ahmedabad R&D center, this position required 60% Work on Method development, 30% on Method validation and 10% on method Transfer, Please apply only if you are willing to join us within 30 days, Candidate should have developed method on Assay, dissolution and Related substance.
3. Senior research fellow with 4 to 5 years of experience in deficiency ADL, The candidate having experience of injectable product is necessary along with OSD experience.
Candidate must have excellent background of handling Regulatory Query response, protocol reports preparation, analytical review, Method demonstration abd interpretation.
application process Interested May share cv@ manojt.kumar@emcure.co.in
3. Excellent Career Opportunities with Emcure Pharmaceuticals Limited
Designation: Manager Regulatory Affairs (US OR Europe)
Experience: 7-12 Years
Qualification: B.Pharm/M.Pharm
Job Location: Pune:
Number of vacancies:2 (1:Europe and 1:US)
Strong experience in Regulatory Affairs for Europe OR US market. Compilation of dossiers in CTD, eCTD & national formats for Europe/US markets
Compilation and submission of queries and variations.
Review of documents, artworks
Review of change controls.
Gap analysis for new product filing
Maintaining product Life cycle
Relevant and interested candidates pls apply on
Jaya.Longani@emcure.co.in