Upstream R&D fermentation process development Job Openings – Syngene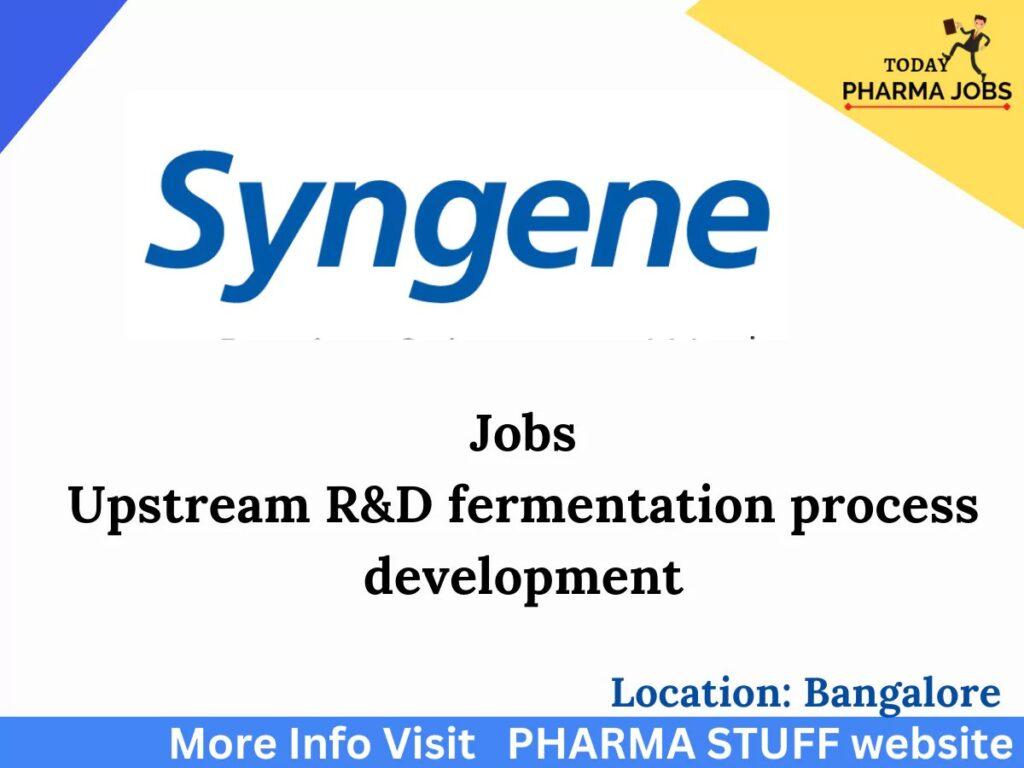 Hiring for Upstream R&D (MSc / M Tech) with an 1-5 years of relevant experience in execution at bench for Mammalian and Microbial fermentation process development and process transfer.

Job location: Bangalore

Primary responsibility for all aspects of mammalian/ microbial cell culture, including media and buffer preparation, culture initiation, propagation, and cryopreservation of cells while adhering to quality systems.
Required Skills:
Perform basic laboratory protocol studies, including basic calculations and data recording. Media/Feed/Additives preparation in both mammalian and microbial fermentation.
Perform mammalian/microbial cell culture process development experiments in shake flasks, and bioreactors.
Handling 10L/50L bioreactors and Ambr 250 bioreactors. • Analyzing in-process culture samples using Vi-Cell, BGA, Osmo and Nova, UV.
Should be able to troubleshoot in case of any deviation from process/parameter.
Application Process : Interested candidates pls send their resumes on machhindra.mohansinghtuwar@syngeneintl.com