Teva Pharmaceuticals Regulatory Affairs Associate I Job Vacancies for B Pharmacy /M Pharmacy / Master of Life Sciences – M Pharm preferred
Job Description;
Regulatory Affairs Associate I – 1434
Location: Navi Mumbai, India, 400706
Company: Teva Pharmaceuticals

Job Id: 46383
Job Description
Responsible for executing GRO RIM operations in line with Work Instructions and SOPs. Primarily will be RIM Central Data Service-related product registration data management (includes the procurement of data from source regulatory documentation, which requires a thorough understanding of the structure and contents of a regulatory dossier and a thorough understanding of the data structures applicable to registration data and the related system workflows).
Perform Quality Control (QC) and data integrity checking as part of the RIM Central Data Services operation to confirm the accuracy and completeness of the Teva Global Registration database.
Represent GRO RIM across the wider Global Regulatory Affairs community. Must be proficient at building effective working relationships with all stakeholders and customer groups.
Qualifications for Regulatory Affairs Associate I – 1434
Qualifications: Required: Bachelor's Degree in Life Sciences or Information Technology.
Preferred: MS in scientific or information technology discipline.
Work Experience: Required: 1-3 years
Function; Regulatory Affairs
Sub Function; Medical Regulatory Affairs
Reports To; In the process of validation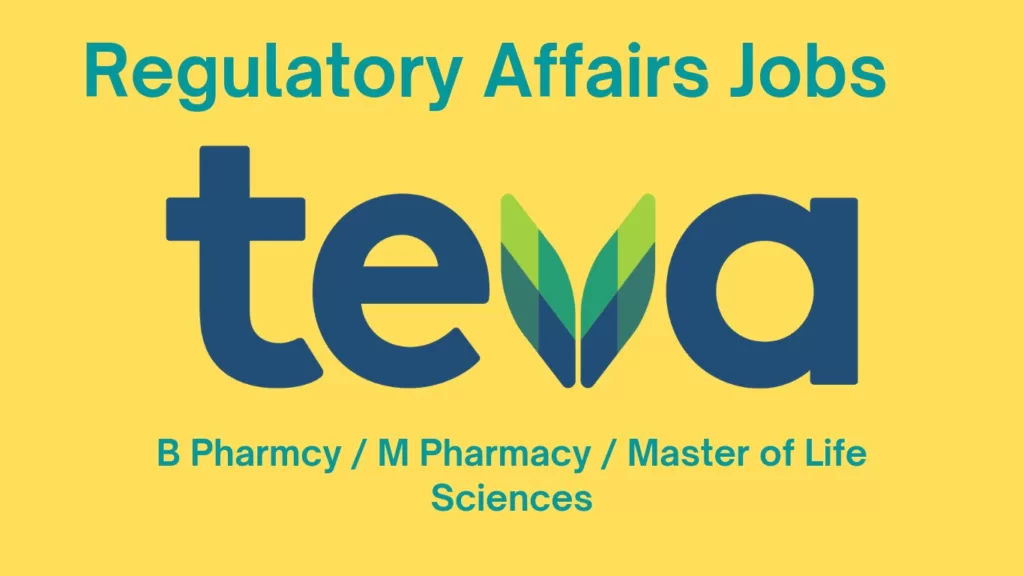 Disclaimer:

PHARMA STUFF
 provides general information only. Job seekers must verify job postings and employers before applying. We're not liable for scams or fraudulent job postings. Be cautious of any job postings asking for money. We never ask for money.