Tcs Hiring For Clinical SAS Programmer Professionals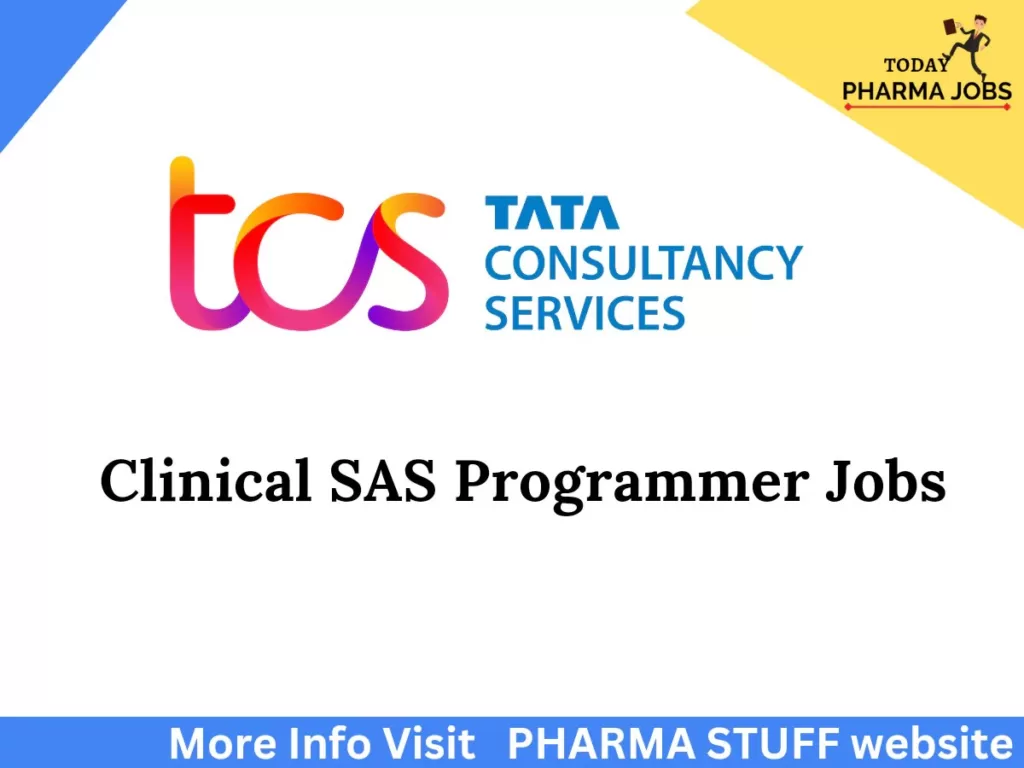 Clinical SAS Programmer Job Openings in Tata Consultancy Services In india. HR Contact Information Mentioned below. Share your Resume if you meet the Requirements

Job Description

TCS is Hiring For "Clinical SAS Programmer Professionals". Details below

Role : SAS SDTM Programmer/Sr SAS SDTM Programmer/ Trainee SAS Programmer/Statistical & Sr Statistical Programmer / SAS R Programmers

Preferred Qualification:
15 years full time education
Graduate or postgraduate in Statistics or Mathematics, Life Science or Computer Sciences
Work Location: Mumbai / Pune / Bangalore /Hyderabad / Chennai / Delhi / NCR

Please refer below for the job details:

For Statistical Programmer (SAS ADAM/TLF):
Professional with experience in Statistical Programming in clinical domain
Experience and understanding of ICH GCP principles and clinical drug development process
Good knowledge of CDISC SDTM and ADAM standards
Experience : 2 to 10 years of experience in programming related activities for clinical studies (Phase to IV) and publication
Advance knowledge of Base SAS, SAS/STAT, SAS/ Graph modules and SAS Macros
For SAS R Programmers:
Tools: R, Python and SAS programming experience.

Analytical skills

Good communication Decision making and interpretations. Good understanding of statistical models / concepts
Preferred Clinical Trials data exposure and CDISC knowledge
For SAS SDTM Programmers
2-10 years Hands-on experience on CRF annotation with SDTM mapping
Ability to identify data issues that affect programming decisions or the integrity of results
Understand the usage of CDISC SDTM guidance rules to annotate eCRFs with SDTM domains and variables
Identify the required SDTM domains required based on CRF data
Identify the protocol specific/standard SDTM domains and assign to CRF
Developing and Validating SDTM domains
Creating programs using SDTM & SAS CRFs
Comparing SDTM annotations against approved template annotations.
Developing domains as per latest SDTM standards
Mapping variables related to Controlled Terminology
Define QC & Validation of SDTM mapping
Sr SAS SDTM Programmer
Contribute to the design, development of training programs.
Accountable for functional training and mentoring of new statistical programming associates joining the team.
Ensure that employees are trained, developed and coached so that their capabilities comply with company and regulatory standards and to maximize their contribution to the projects they are involved in.
Act as a management level liaison between the sponsors and the delivery team
Serve as TCS Lead for critical issues, quality trends, policy or procedure interpretation
Identify / drive areas for process improvement for the client partnership, (quality, efficiency, compliance)
Ensure Project Plan, Metrics are updated and send to client by respective teams in timely manner
Organize Knowledge sharing sessions and Feedback sessions for team in coordination with statistical programmers and senior statistical programmers.
Escalate early warning, risks, issues concerns
Advises team on technical issues associated with statistical programming of clinical trials.
Maintains comprehensive knowledge of advance SAS programming.
Works with team on developing and validating datasets, Tables, Listings and Figures.
Provide support and mentoring to staff on SAS procedures, processes and concepts to ensure the highest standards of quality, productivity, planning, client service, and compliance are achieved.
Identifying and addressing areas of improvement in statistical programming.
Participating in all strategic development meeting.
Where required, take on role of senior programmer, taking responsibility for the full range of SAS programming related services.
Must work on multiple tasks simultaneously.
Interested candidates can share their CV to ankita.yelve@tcs.com