Sr Medical Writer (Safety Writing)
Updated: Today
Location: India-Asia Pacific – IND-Gurugram-DLF Downtown
Job ID: 23003362
Description

Senior Medical Writer
Syneos Health is the only fully integrated biopharmaceutical solutions organization purpose-built to accelerate customer success. We lead with a product development mindset, seamlessly connecting our capabilities to add high-value insights to speed therapies to patients and provide practical value to help our customers achieve their objectives.
Our Clinical Development model brings the customer and the patient to the centre of everything we do. We are continuously looking for ways to simplify and streamline our work to not only make Syneos Health easier to work with but to make us easier to work for.
Job Summary
Serves as a senior medical writer on clinical study or regulatory project teams. Writes, edits, and coordinates clinical/regulatory/safety content while being a primary technical contact with the internal team and client.
Job Responsibilities
Mentors and leads less experienced medical writers on complex projects, as necessary.
Acts as lead for assigned writing projects.
Manages medical writing activities associated with individual studies, coordinating medical writing activities within and across departments with minimal supervision.
Develops or supports a variety of documents that include, but are not limited to:
DSLRs
PSURs/PBRERs
PAEDRs/PAERs
RMPs
STR's
Identifies and proposes solutions to resolve issues and questions arising during the writing process, including resolution or escalation as appropriate.
Reviews statistical analysis plans and table/figure/listing specifications for appropriate content and grammar, format, and consistency.
Interacts with the department head and staff members in data management, biostatistics, regulatory affairs, and medical affairs as necessary to produce writing deliverables.
Serves as a peer reviewer on the internal review team providing review comments on the draft and final documents.
Adheres to established regulatory standards, including but not limited to ICH-E2F guidelines, Company Standard Operating Procedures, client standards, and Company and/or client-approved templates when completing medical writing projects on time and within budget.
Performs online clinical literature searches, as applicable.
We know current industry practices, regulatory requirements, and guidelines affecting medical writing.
Maintains awareness of budget specifications for assigned projects, working within the budgeted hours and communicating changes to medical writing leadership.
Completes required administrated tasks within the specified timeframes.
Performs other work-related duties as assigned. Minimal travel may be required (less than 25%).
Qualifications
What we're looking for
Bachelor of Science degree with relevant writing experience or Bachelor of Arts degree (Social Sciences, English or Communications, preferred) with relevant scientific and/or medical knowledge and expertise.
Extensive knowledge of English grammar and FDA and ICH regulations and guidelines and familiarity with the AMA style guide.
Demonstrated high independence with the effective presentation, proofreading, interpersonal, and leadership skills and ensured a team-oriented approach.
Strong proficiency in Word, Excel, PowerPoint, email, and the Internet.
Ability to demonstrate familiarity with clinical research principles and interpret and present clinical data and other complex information.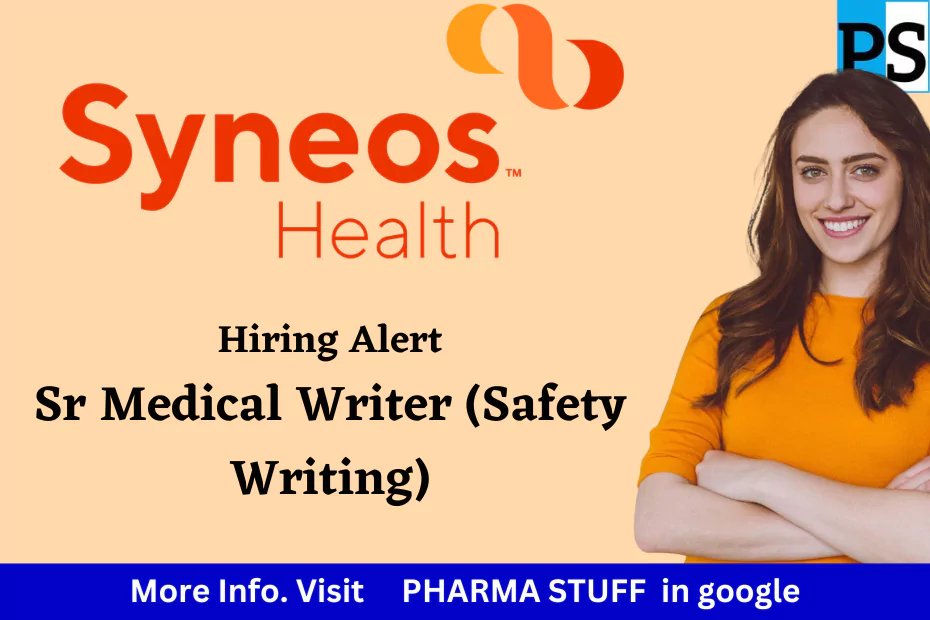 Disclaimer:

PHARMA STUFF
 provides general information only. Job seekers must verify job postings and employers before applying. We're not liable for scams or fraudulent job postings. Be cautious of any job postings asking for money. We never ask for money.