Novartis hiring notification for Quality control junior Executive position
Jr. Executive QC
job ID; 370892BR
Job Description
Position Purpose:
Supports all GxP activities in the Quality department.Administers Quality Systems/ Processes, including documentation, metrics, and monitoring of actions.
Supports the establishment of Quality operational processes.
Performs routine GxP Compliance/ Operational activities according to Novartis Quality Standards.
Supports Quality Projects and initiatives.
Major Accountabilities:
Maintains applicable Standard Operating Procedures (SOPs), GxP-compliant documentation, and records within the Novartis Quality Management System.
Ensures the integrity of all Quality Systems records and data, as applicable, and collaboration of own team with other functions and departments.
Ensures an adequate level of education and GxP knowledge.
Updates and maintains relevant information in electronic systems (e.g., Change Control, Documentation, Training).
Follow-up and monitoring (e.g., CAPAs, actions, metrics, Quality plan).
Supports Quality Audits and Health Authority inspections.
Reporting of technical complaints / adverse events / special case scenarios related to Novartis products within 24 hours of receipt
Distribution of marketing samples (where applicable)
Commitment to Diversity & Inclusion: Novartis is committed to building a great, inclusive work environment and diverse teams representative of the patients and communities we serve.

Minimum requirements; Collaborating across boundaries Functional Breadth QC/ QA in pharmaceutical industry/ biotech with environmental monitoring & cleanliness zones English Quality Control (QC) Testing Knowledge of GMP Knowledge of IT Applications & tools Quality Standards Quality Assurance
Division; Operations
Business Unit; QUALITY
Country; India
Work Location; Navi Mumbai
Company/Legal Entity; Sdz Pvt Ind
Functional Area; Quality
Job Type; Full Time
Employment Type; Regular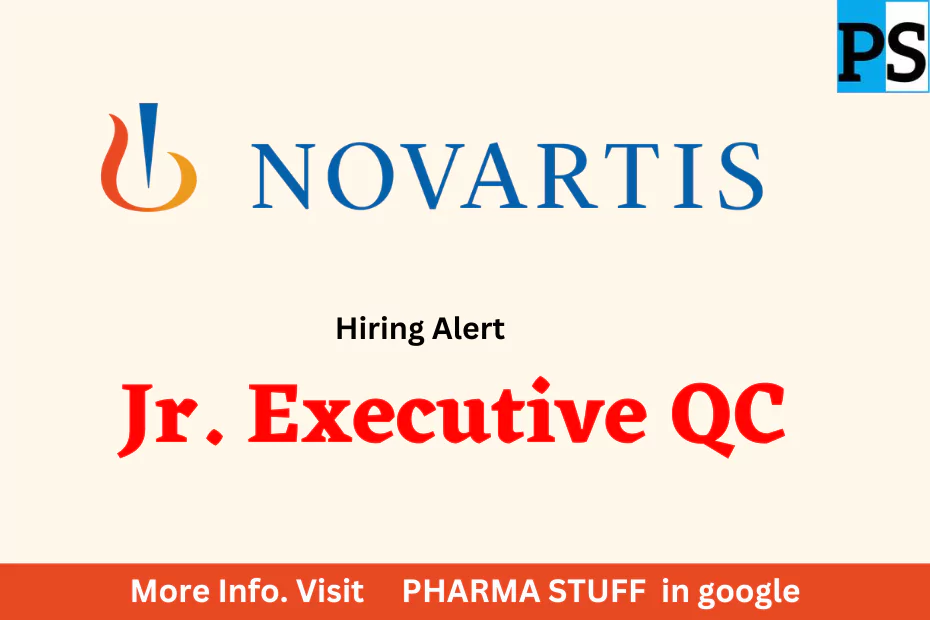 Disclaimer:

PHARMA STUFF
 provides general information only. Job seekers must verify job postings and employers before applying. We're not liable for scams or fraudulent job postings. Be cautious of any job postings asking for money. We never ask for money.