Lilly Intern – Opportunity for Pharm.D/ M.Pharm Freshers
Lilly
Job Vacancies: Intern - Safety Management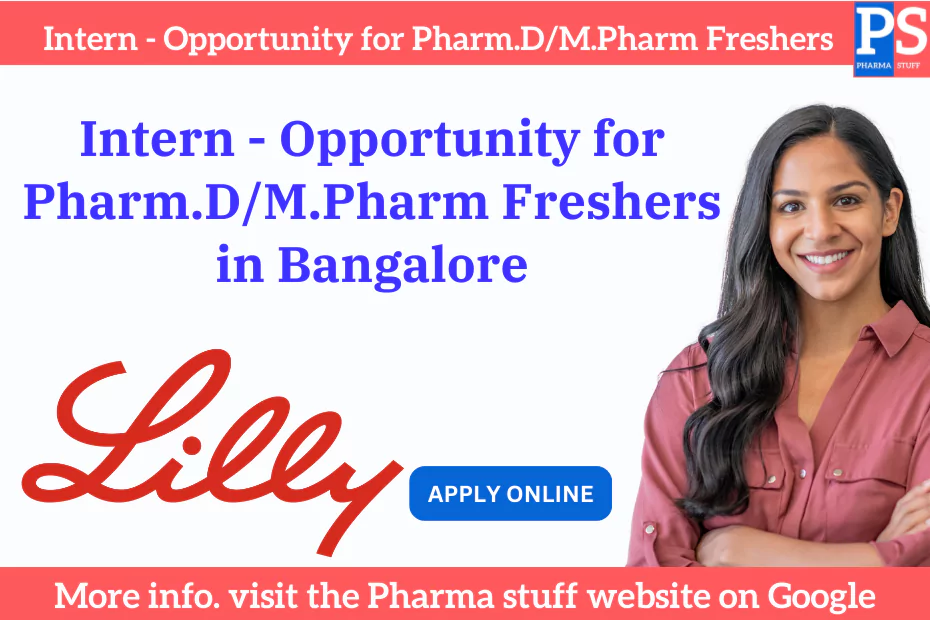 Are you a Pharm.D or M.Pharm fresher with excellent communication skills? We have an exciting opportunity for you! Join our team at Lilly, a global healthcare leader, and contribute to making the world a better place through healthcare innovation and excellence.
Vacancies List:
Company Name: Lilly
Position Title: Intern – Safety Management
Location: Bangalore, Karnataka, India
Salary: Competitive
Company Address: Lilly, Bangalore, Karnataka, India
Detailed Job Description:
As an Intern in Safety Management, you will play a vital role in ensuring the integrity, consistency, and compliance of adverse event data within GPS systems. Your responsibilities will include:
Applying clinical judgment and regulatory knowledge to manage adverse event data.
Expanding your knowledge of Lilly compounds/products and regulatory requirements.
Participating in cross-functional study teams.
Understanding and contributing to the improvement of GPS systems.
Processing adverse events and safety information from various sources.
Ensuring data accuracy and completeness.
Translating regulatory requirements into reporting rules.
Leading/supporting literature search strategies and system enhancements.
Prioritizing and managing incoming work to meet timelines.
Collaborating with global colleagues on projects.
Role: Intern – Safety Management
Industry Type: Healthcare / Pharmaceutical
Department: Research & Development
Employment Type: Full Time, Temporary (Fixed Term)
Role Category: Research & Development
Education:
UG: Pharm.D or M.Pharm
PG: As per position requirements
Key Skills: Safety Management, Clinical Judgment, Regulatory Knowledge, Adverse Event Data, Pharmaceutical, Literature Search, Data Accuracy
HOW TO APPLY
Looking for freshers from Pharm.D or MPharm and from Bangalore or nearby locations with good communication skills. Please share your profile with naaz_mehtab@network.lilly.com OR Click below link