Medical Writer Work from home jobs at Thermo Fisher Scientific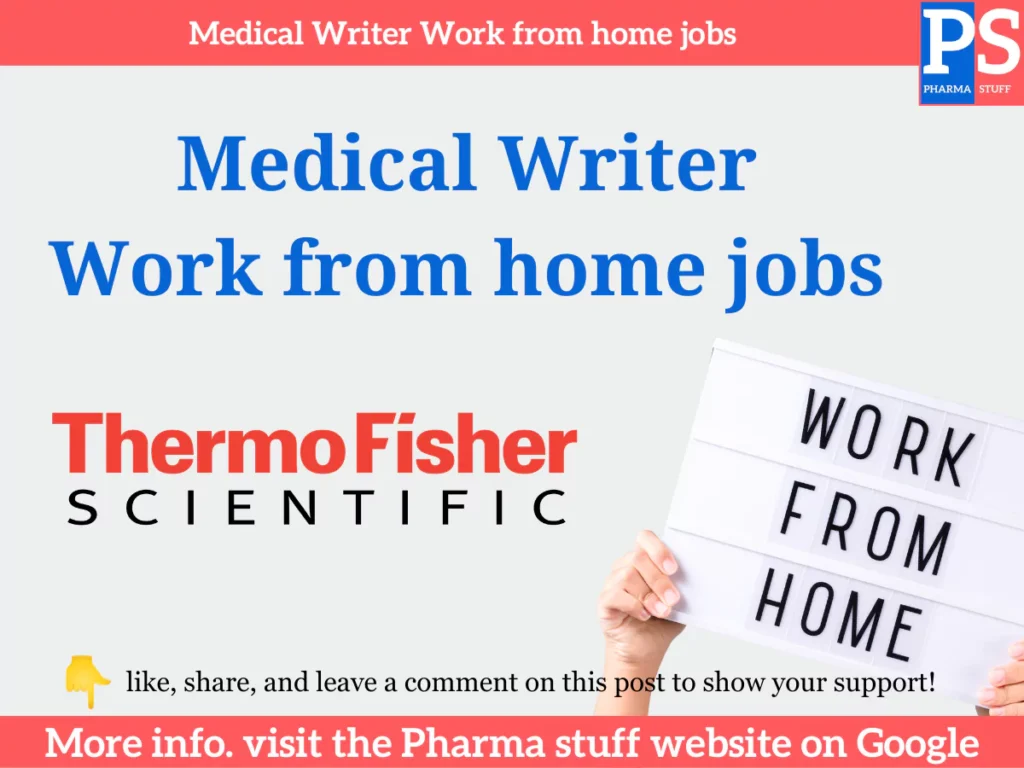 Thermo Fisher Scientific is a global leader in scientific research and innovation. We are committed to enabling our customers to make the world healthier, cleaner, and safer. With a presence in over 180 countries and a diverse team of experts, we deliver essential scientific services, products, and solutions.
Company Vacancies List
Position Title: Medical Writer
Location: Remote, India
Job ID: R-01204670
Job Type: Full-time
Category: Clinical Research
Remote: Fully Remote
Medical Writer Job Description
Are you a talented medical writer with a passion for precision and a commitment to delivering top-quality medical and scientific documents? If so, Thermo Fisher Scientific is looking for you to join our remote team in India.
About the Department & Responsibilities
As a Medical Writer at Thermo Fisher Scientific, you will play a crucial role in providing high-quality medical and scientific writing services. Your responsibilities will include:
Serving as the primary author for routine documents such as clinical study reports and study protocols.
Summarizing data from clinical studies and ensuring that they are well-documented.
Collaborating with internal and external clients to support effective communication and operational excellence.
Assisting with more complex clinical and scientific documents, including Investigator's Brochures (IBs), Investigational New Drug applications (INDs), and Marketing Authorization Applications (MAAs).
Ensuring compliance with quality processes and requirements for assigned documents.
Contributing to program management activities, including developing timelines, budgets, and forecasts for deliverables.
Representing the department at project launch meetings, review meetings, and project team meetings.
This is a unique opportunity to work in a dynamic and collaborative environment. You will have the chance to make a significant impact on the development of vital documents that contribute to scientific and medical advancements.
How to Apply
If you're ready to join Thermo Fisher Scientific as a Medical Writer and work from the comfort of your own home, we encourage you to apply for this exciting position.