Navitas Life Sciences Pharmacovigilance Jobs: Medical Reviewer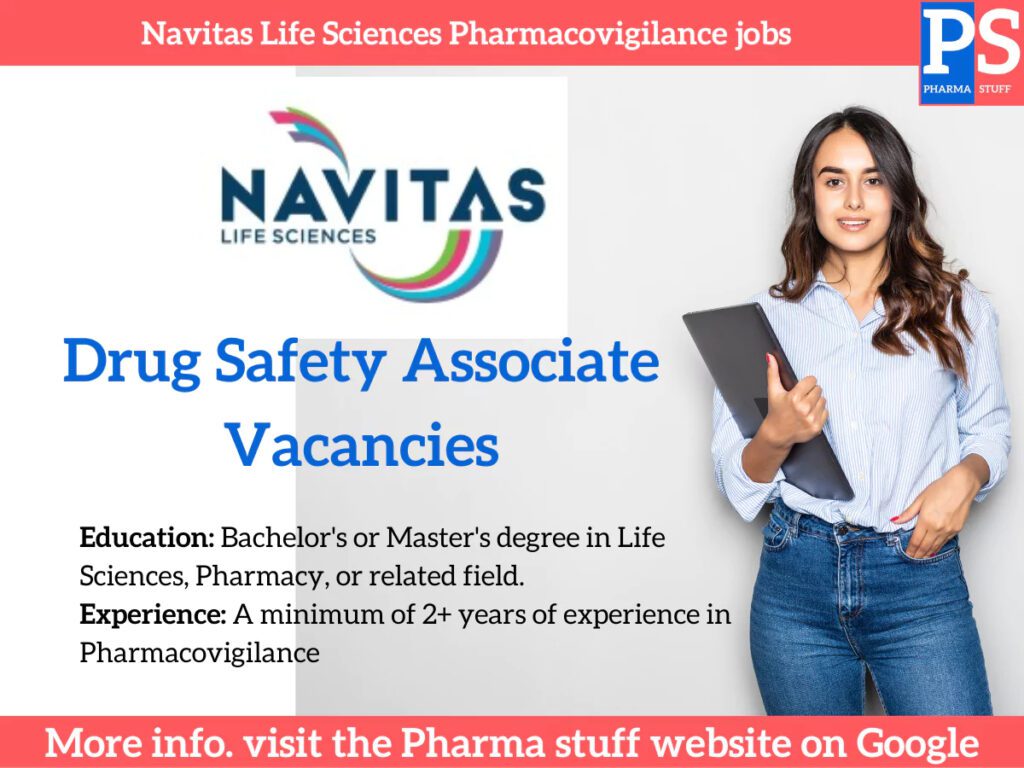 About the Company
Navitas Life Sciences is a distinguished healthcare data and services company committed to pioneering drug development in the pharmaceutical industry. We provide a comprehensive range of solutions to enhance patient safety and deliver high-quality healthcare services. Our unwavering mission is to improve the quality of life for patients globally. For more information about Navitas Life Sciences, please visit our website at www.navitaslifesciences.com.
Company Vacancies List
Navitas Life Sciences is currently seeking talented Fresh Graduates with an MBBS or MD in Pharmacology to join our dedicated Medical Reviewer team in the Pharmacovigilance department. The following positions are available:
Position Title: Medical Reviewer
Company Name: Navitas Life Sciences
Job Locations: Chennai/Bangalore
Employment Type: Full-Time
Job Description
As a Medical Reviewer at Navitas Life Sciences, you will be a key contributor to our Pharmacovigilance team. Your responsibilities will encompass:
Medical Review: Reviewing and assessing medical data and reports to ensure compliance with regulatory and safety standards.
Signal Detection: Identifying and evaluating potential safety signals for pharmaceutical products.
Documentation: Preparing and reviewing safety-related documents and reports.
Collaboration: Collaborating with cross-functional teams to maintain the highest standards of patient safety.
About the Department & Responsibilities
The Pharmacovigilance department at Navitas Life Sciences plays a critical role in ensuring the safety of patients using pharmaceutical products. Medical Reviewers are responsible for:
Thoroughly reviewing and evaluating medical information and data.
Identifying potential safety issues and recommending appropriate actions.
Contributing to the overall risk management of pharmaceutical products.
Ensuring compliance with global pharmacovigilance regulations.
How to Apply
We invite Fresh Graduates with the following qualifications to apply:
Education:
MBBS or MD in Pharmacology
If you meet these criteria and are passionate about contributing to patient safety in the pharmaceutical industry, please share your updated CV with us. Please email your CV to recruitment.Bangalore@navitaslifesciences.com.