JSS Medical Research Hiring Clinical Research Coordinators in Chennai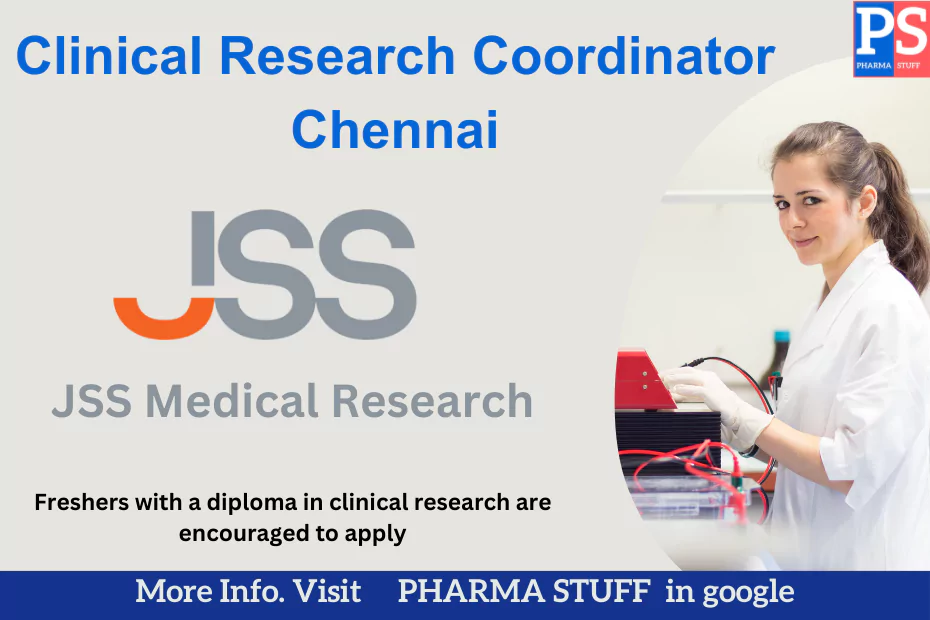 JSS Medical Research Hiring Clinical Research Coordinators in Chennai
JSS Medical Research is seeking talented Clinical Research Coordinators to join their team in Chennai. If you have a passion for clinical research and meet the qualifications outlined below, this could be the perfect opportunity for you.
Job Details
Job Title: Clinical Research Coordinator
Location: Chennai
Experience: Freshers can apply
Qualifications and Requirements
To be considered for the position of Clinical Research Coordinator at JSS Medical Research, applicants must meet the following criteria:
Education: Post-graduate degree in Science
Language: Fluency in the local language (Chennai) and English
Knowledge: Good understanding of clinical research processes
Experience: Freshers with a diploma in clinical research are encouraged to apply
How to Apply
If you are interested in joining the JSS Medical Research team as a Clinical Research Coordinator, please submit your application. As local language proficiency is compulsory, applications from candidates residing in Chennai are preferred.
Please ensure that your application includes the following:
Up-to-date resume/CV highlighting your educational background and any relevant experience.
A cover letter expressing your interest in the position and why you believe you are a suitable candidate.
Note: Only shortlisted candidates will be contacted for further steps in the selection process.