Urgent Openings of PV Case processor (ICSR) Quality Review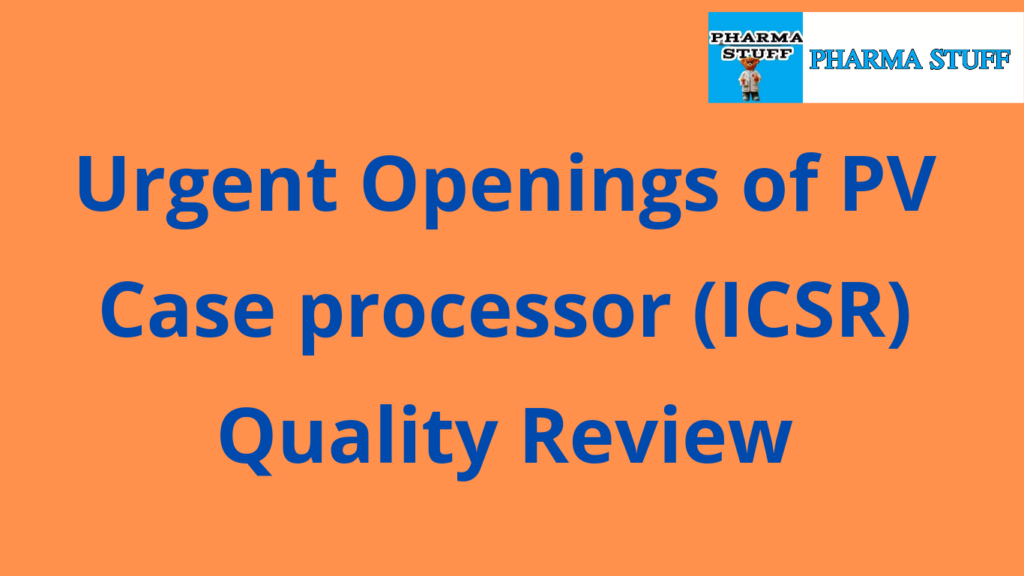 Full Time
Anywhere
₹350000 - 500000 INR / Year
Salary: ₹350000 - 500000
Most Immediate and Urgent Openings of Case processor (ICSR) Quality Review.
Experience: 3-4yrs
Location: Begumpet, Hyderabad
Should be interested to work in "NIGHTSHIFT".
Qualification: B pharm/ M pharm/ Pharm D/ BDS
Should be interested to relocate to Hyderabad(WFO)
Review adverse event information received for completeness and consistency, initiate case follow-up activities/AE query management, and independently generate narratives in accordance with department processes.
Perform quality control activities to ensure complete and accurate case information has been entered into the drug safety database.
Follow company processes and guidelines for case management and closure activities and adhere to company templates and guidelines for documentation and communications.
Ensure compliance with corporate and departmental standard operating procedures. Participate in audits and inspections for global case processing.
Ensure Deviations and CAPAS are followed up on and closed in due time.
Perform other activities as directed by Drug Safety and Pharmacovigilance management.
Interested candidates kindly call on 9160036364 (No Calls on Saturdays & Sundays and at Odd hours) or share your CV to harika.ch@mitoconbiopharma.com
Contact:Harika Challagurugula HR Executive