Torrent Pharma – Formulation Development Executive/ Scientist Role
Full Time
Anywhere
500000 - 100000 INR / Year
Salary: 500000 - 100000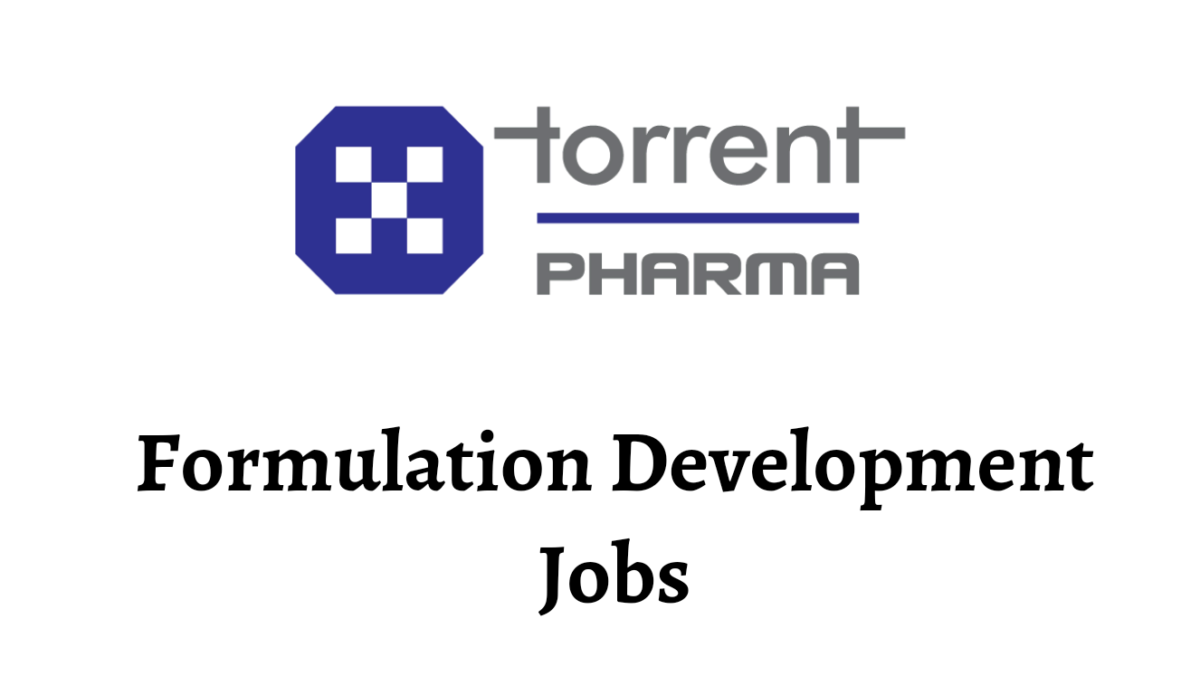 TORRENT PHARMACEUTICALS LTD (R&D CENTRE), GANDHINAGAR is hiring experienced candidates for Formulation Development (FnD) Department – Executive / SC II Role
Job Profile
To conduct literature, search and prepare of the literature review presentation.
To participate in the patent evaluation, non-infringing formulation report and get it clear from IPR & Quality depts. with Group leader & Resource Leader. To prepare prototype formulations based on the pre-formulation study.
To conduct the API characterization, compatibility study and recording the same in the lab book.
To procure the raw materials for experiments viz. Excipients, API, molecule and setting up the equipment in the lab
To conduct development trials, achieving desired dissolution profiling and manufacturing the stability batches & bio equivalent batches. To execute the trials and initiate stability data scientifically using DOE analysis.
To make the product review presentation of the

formulation development.
Qualification: M Pharmacy
Experience: 2-7 years.
Skills set – Oral Solid, NDDS, NCE, Dermaceuticals, Cosmoceuticals & Oncology.
Exposure of all markets (US, EU, ROW, India).
Location of the above requirements is Torrent Pharma – R&D Centre, Gandhinagar, Gujarat.
Interested candidates may share CV with caption "CV for FnD Dept" on devalmodi@torrentpharma.com