Syneos Health – Pharmacovigilance Safety & Pv Specialist I Openings
Full Time
Anywhere
₹350000 - 500000 INR / Year
Salary: ₹350000 - 500000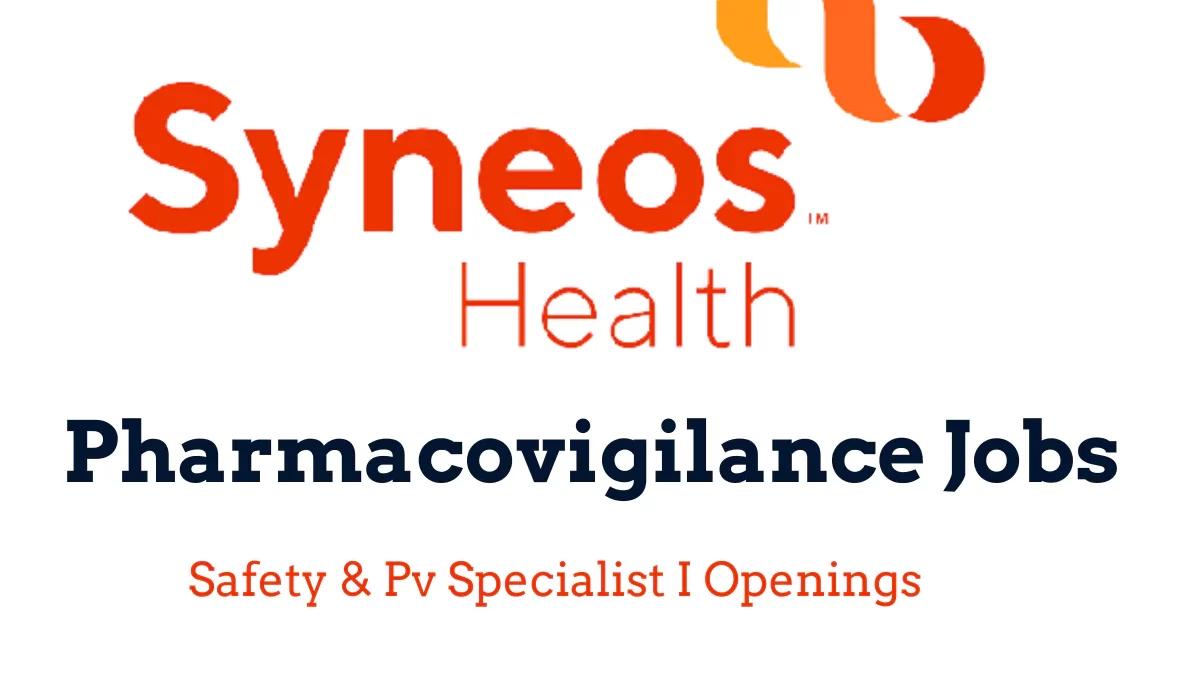 Syneos Health Hiring Pharmacovigilance Safety & PV Specialist I -(Must have 2+ Yrs in ICSR)
Location: India-Asia Pacific – IND-Gurugram
Description
Safety & Pharmacovigilance Specialist I
Job responsibilities 
Enter information into PVG quality and tracking systems for receipt and tracking ICSR.
Assists in the processing of ICSRs according to Standard Operating Procedures (SOPs) and project/program-specific safety plans.
Triages ICSRs, evaluates ICSR data for completeness, accuracy, and regulatory report ability.
Enters data into safety database.
Codes events, medical history, concomitant medications and tests.
Compiles complete narrative summaries.
Identifies information to be queried and follows up until information is obtained and queries are satisfactorily resolved.
Assists in the generation of timely, consistent and accurate reporting of expedited reports in accordance with applicable regulatory requirements.
Ensures all relevant documents are submitted to the Trial Master File (TMF) as per company SOP/Sponsor requirements for clinical trials and the Pharmacovigilance System Master File for post-marketing programs as appropriate.
Maintains understanding and compliance with SOPs, Work Instructions (WIs), global drug/biologic/device regulations, GCPs, ICH guidelines, GVP, project/program plans and the drug development process.
Qualifications
What we're looking for
Bachelor's Degree in life science, registered nurse, pharmacist or an equivalent combination of education and experience that gives the individual the necessary knowledge, skills and abilities to perform the job.
should have 2+ years of expereince in ICSR case processing activites Safety Database systems and knowledge of medical terminology required
Good understanding of clinical trial process across Phases II-IV and/or post-marketing safety requirements, ICH GCP, GVP and regulations related to Safety and Pharmacovigilance
Proficiency in Microsoft Office Suite (Word, Excel and PowerPoint), Visio, email (Outlook), TeamShare (or other management/shared content/workspace) and internet
Ability to work independently and in a team environment
Good communication and interpersonal skills, both written and spoken
Good organizational skills with proven ability to prioritize and work on multiple tasks and projects
Detail oriented with a high degree of accuracy and ability to meet deadlines
Get to know Syneos Health
Over the past 5 years, we have worked with 94% of all Novel FDA Approved Drugs, 95% of EMA Authorized Products and over 200 Studies across 73,000 Sites and 675,000+ Trial patients.
No matter what your role is, you'll take the initiative and challenge the status quo with us in a highly competitive and ever-changing environment
Additional Information:
Tasks, duties, and responsibilities as listed in this job description are not exhaustive
Please only qualifying candidates to the below criteria WhatsApp the name and email ID to me at 7710035631.