Sun Pharma Engineering Jobs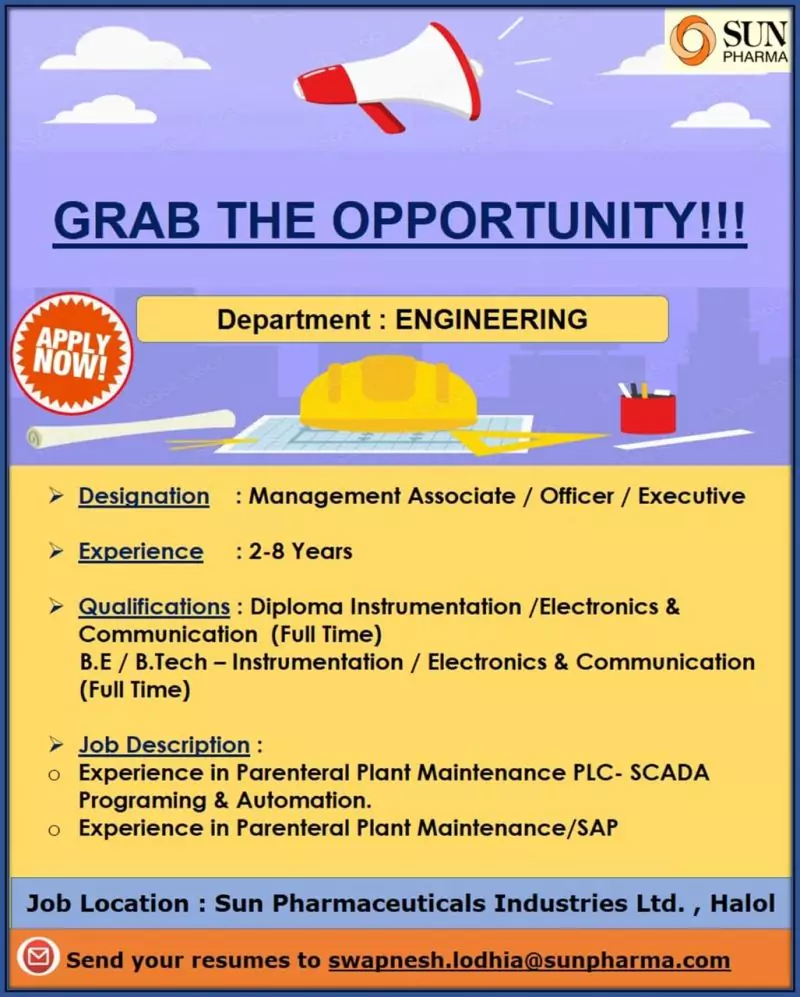 Anywhere
30000 INR / Year
Salary: 30000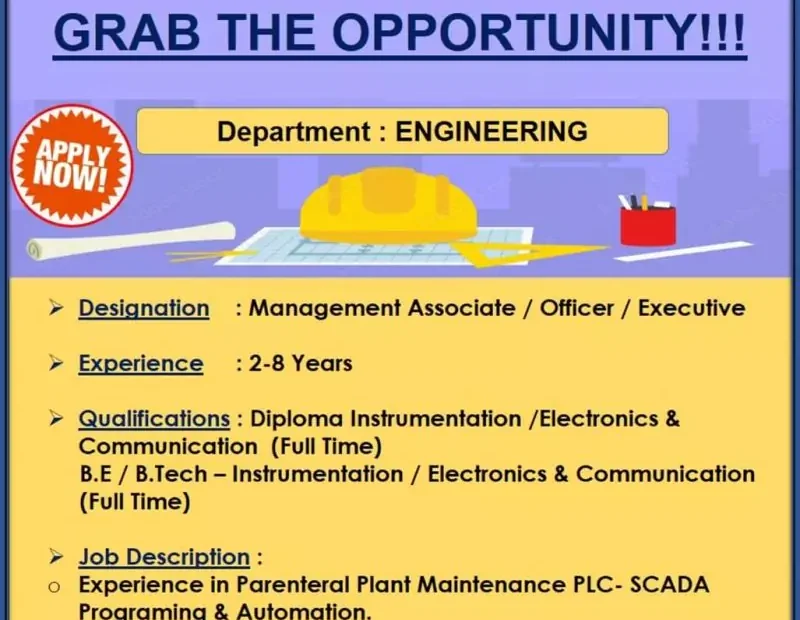 Company Name: Sun Pharma
Company Address: FFP7+4FR, Near Toll Plaza, Halol – Vadodara Rd, Halol
Industry Type: Pharmaceutical
Employment Type: Full-Time
Welcome to Sun Pharma, a globally recognized pharmaceutical giant dedicated to enhancing lives through innovation and excellence. Join our team at the forefront of the industry and embark on a journey that promises growth, learning, and impactful contributions to healthcare.
---
Company Vacancies List
Position Title: Management Associate / Officer / Executive
Company Name: Sun Pharma
Salary: Competitive
---
Detailed Job Description
Role and Responsibilities
Are you ready to shape the future of pharmaceutical engineering? Sun Pharma is offering compelling opportunities for dynamic professionals in the Engineering Department at our Halol plant.
Qualifications:
Diploma in Instrumentation / Electronics & Communication (Full Time)
B.E/B.Tech in Instrumentation / Electronics & Communication (Full Time)
Experience: 2-8 Years
Job Description:
Experience in Parenteral Plant Maintenance, PLC-SCADA Programming & Automation.
Proficiency in SAP for Parenteral Plant Maintenance.
Job Location: Sun Pharmaceuticals Industries Ltd., Halol
---
How to Apply
If you have the skills and experience to thrive in the field of pharmaceutical engineering, send your resume to swapnesh.lodhia@sunpharma.com. Be sure to include the position title in the subject line of your email.