Softgel Healthcare Job Vacancies in QA, AD, QC & QC-Capa Mgmt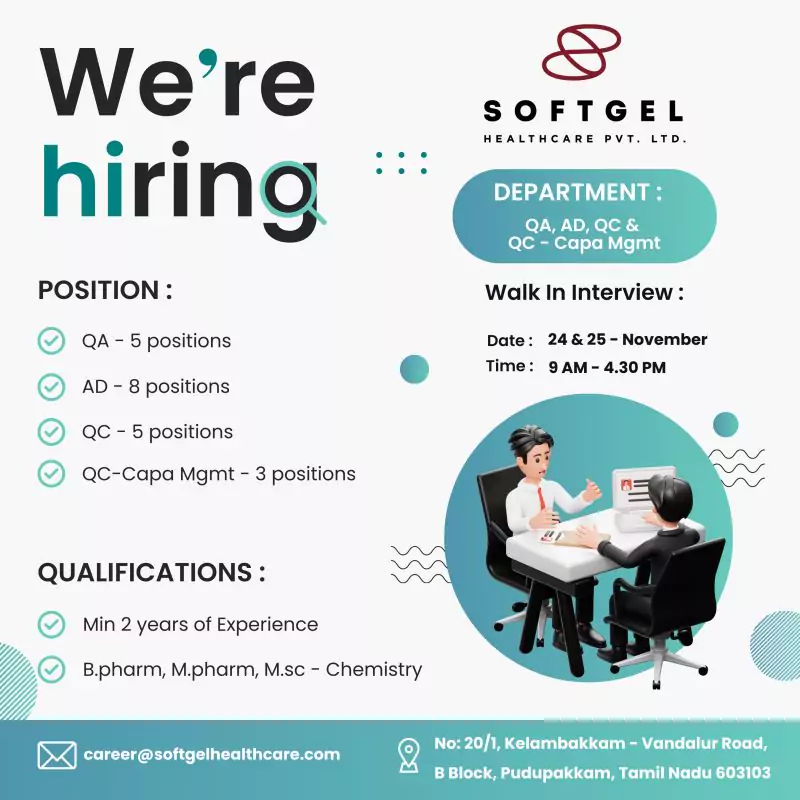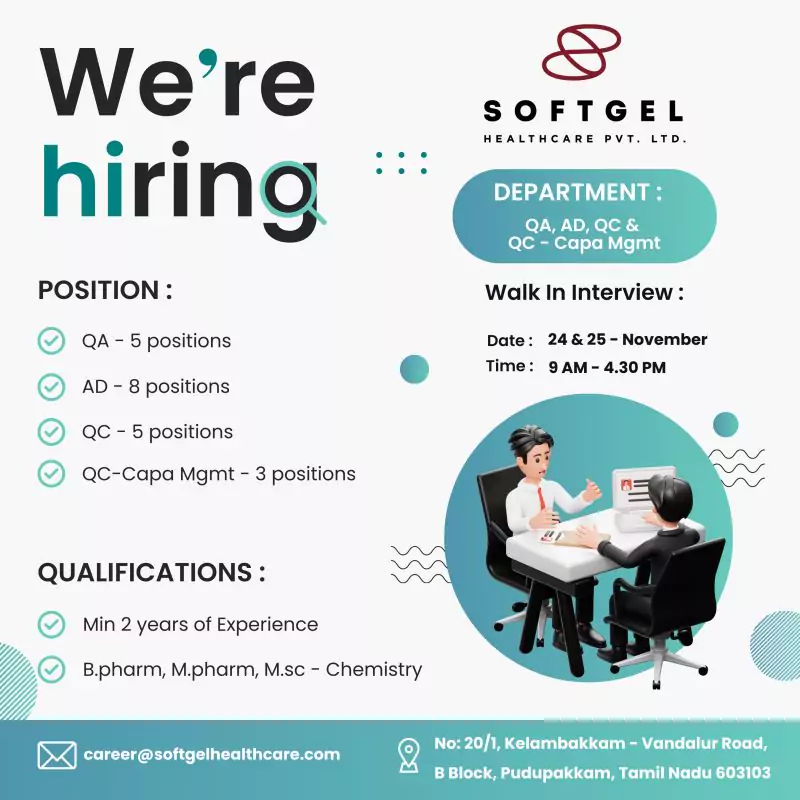 Softgel Healthcare Pvt. Ltd.
SOFTGEL HEALTHCARE PVT. LTD. Job Vacancies: Empowering Your Career Journey
About the Company
Welcome to Softgel Healthcare Pvt. Ltd., a leading pharmaceutical company dedicated to innovation, quality, and excellence. With a commitment to improving healthcare, we are excited to announce job vacancies in various departments, providing individuals with a golden opportunity to be part of our dynamic team.
Company Vacancies List
Position Title: Quality Assurance (QA)
Company Name: Softgel Healthcare Pvt. Ltd.
Salary: Competitive
Company Address: 20/1, Kelambakkam – Vandalur Road, B Block, Pudupakkam, Tamil Nadu 603103
Detailed Job Description
Role: Quality Assurance (QA)
Industry Type: Pharmaceutical
Department: QA
Employment Type: Full-Time
Role Category: Mid-level
Education:
UG: B.Pharm/M.Pharm/M.Sc in Chemistry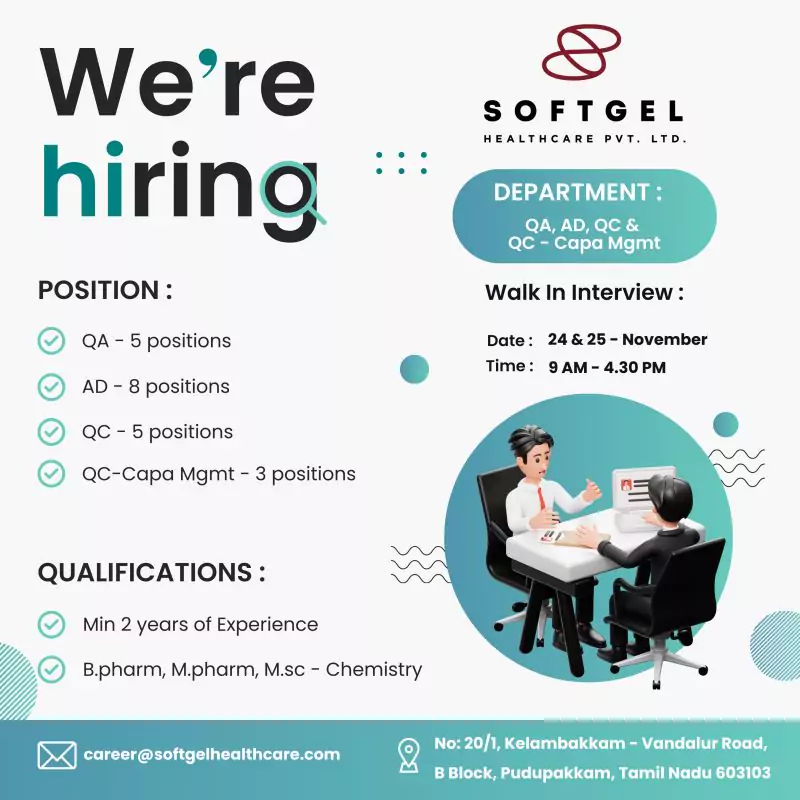 Job Description
Embark on a fulfilling career with Softgel Healthcare Pvt. Ltd. as a Quality Assurance professional. With a minimum of 2 years of experience and a background in B.Pharm, M.Pharm, or M.Sc in Chemistry, you will contribute to our commitment to delivering high-quality pharmaceutical products. Your responsibilities will include:
Ensuring compliance with quality standards in the manufacturing process.
Conducting quality audits and assessments.
Collaborating with cross-functional teams to implement quality improvements.
Contributing to the development and maintenance of quality documentation.
How to Apply
Take the first step towards a rewarding career! Walk-in interviews for QA positions will be held on November 24th and 25th from 9 AM to 4.30 PM at our office address. For further details, send your resume to career@softgelhealthcare.com.