Project Assistant Vacancy in Biotechnology at RCB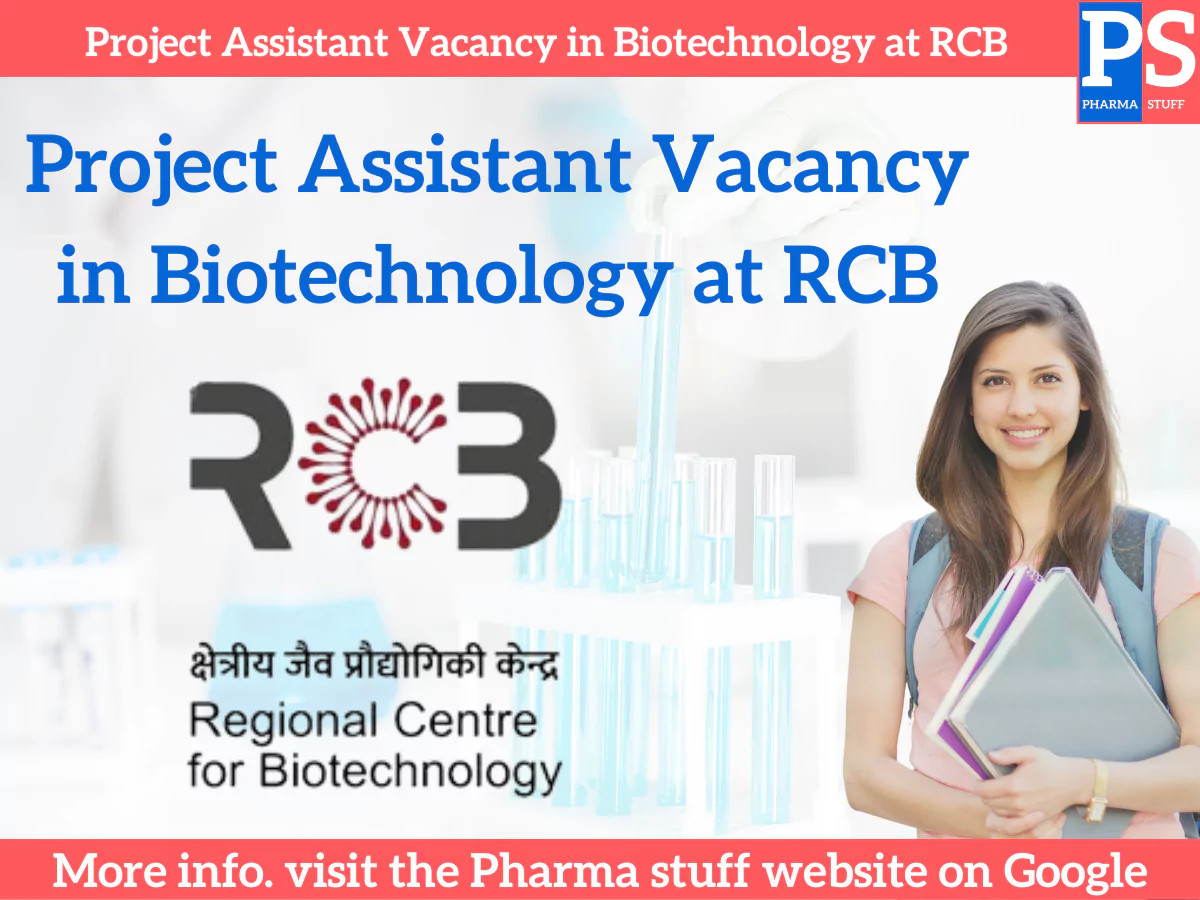 Regional Centre for Biotechnology (RCB), an institution of national importance under the Department of Biotechnology, Government of India. Committed to fostering global partnerships and conducting innovative research, RCB aims to provide world-class education and training at the intersection of various disciplines in biotechnology.
Company Vacancies List
Position Title: Project Assistant
Department: Mitigating Potato leafroll virus (PLRV) incidence through Genetic and Chemical interventions.
Qualification: M.Sc in Chemistry, Organic Chemistry, Pharmaceutical Chemistry, Medicinal Chemistry, or equivalent
Essential Experience: Prior experience in organic synthesis, purification, and characterization preferred.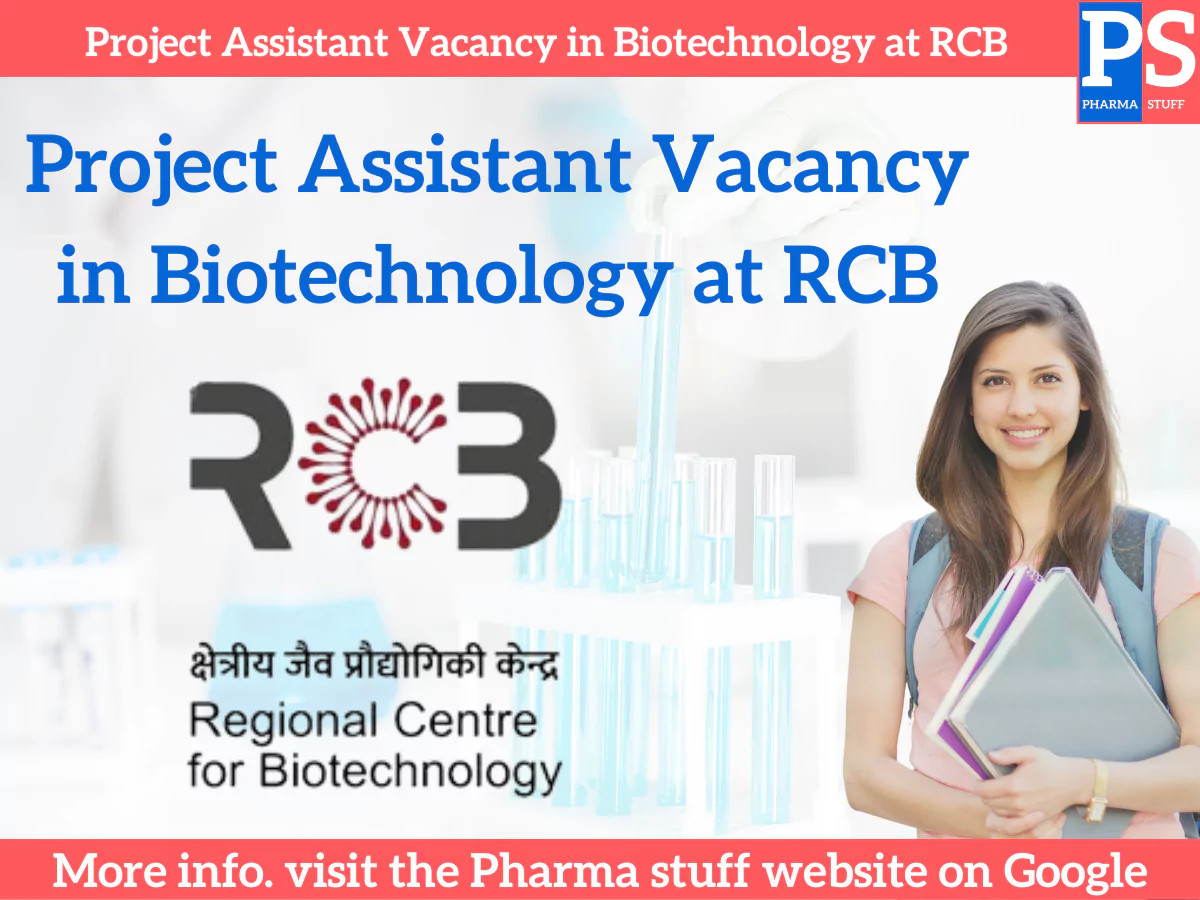 Job Description
At RCB, we have a rewarding opportunity for a Project Assistant to contribute to the project titled "Mitigating Potato leafroll virus (PLRV) incidence through Genetic and Chemical interventions." Here are the key details:
About the Department & Responsibilities
As a Project Assistant in the Mitigating Potato leafroll virus project, you will:
Conduct organic synthesis with a focus on genetic and chemical interventions.
Implement separation/purification techniques such as distillation, crystallization, extraction, chromatography, etc.
Operate equipment for chemical synthesis and interpret spectral data obtained from techniques like NMR, MS, IR, and HPLC.
Adhere to safe laboratory practices and SOPs.
Collaborate as a hardworking team player with strong interpersonal skills.
Emoluments
Rs. 25,000/- (Consolidated) per month
Principal Investigator
Dr. Ambadas B. Rode, Assistant Professor
How to Apply
Interested candidates should appear for an interview with a CV and academic certificates.
Email your CV with the names of references to ab.rode@rcb.res.in before the interview.
For further queries, feel free to contact Dr. Ambadas B. Rode.
Interview Date and Time
27th November 2023 at 10:00 AM
Candidates arriving after 11:00 AM will not be considered.
Venue
Regional Centre for Biotechnology, NCR Biotech Science Cluster, Faridabad-Gurgaon Expressway, 3rd Milestone, Faridabad – 121001, Haryana