Pharmazone Hiring PV MICC(Medical Information Call Center) Experts in Ahmedabad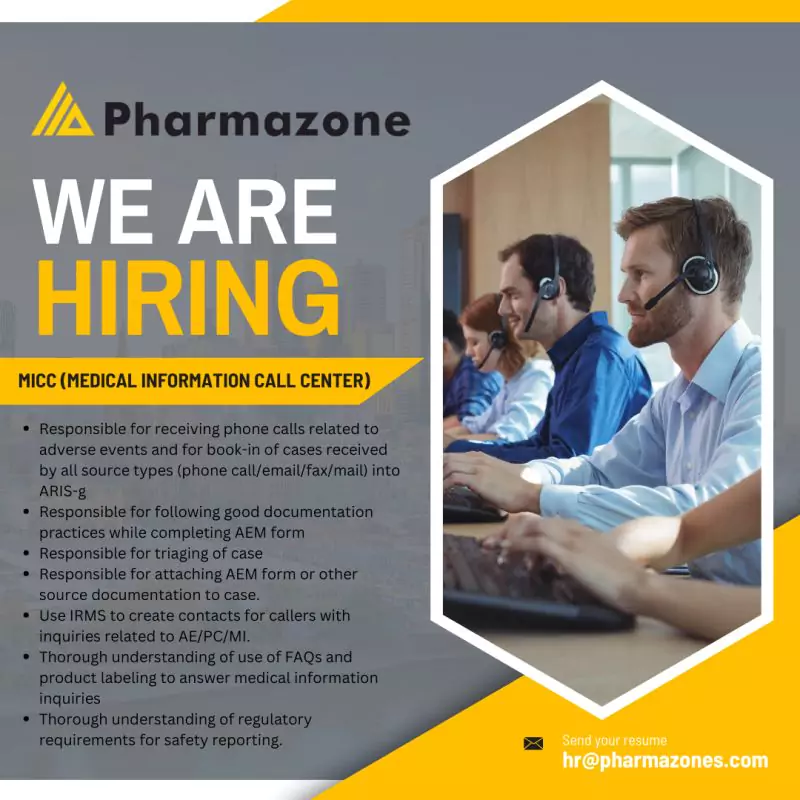 Full Time
Anywhere
35000 INR / Year
Salary: 35000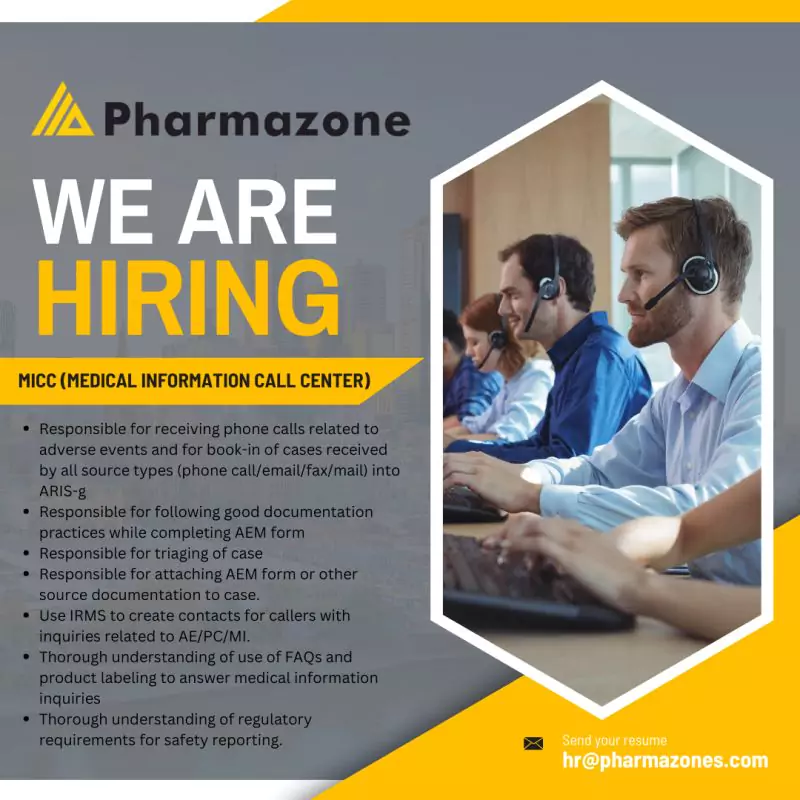 Pharmazone Hiring PV MICC(Medical Information Call Center) Experts
Pharmazone, a leading pharmaceutical company committed to excellence in quality management. We pride ourselves on fostering an inspiring and collaborative environment that promotes innovation and growth. As a QMS Specialist at Pharmazone, you will play a pivotal role in shaping the future of our quality management practices, contributing to our ongoing success.
Company Vacancies List
Position Title: MICC Expert
Company Name: Pharmazone
Location: Ahmedabad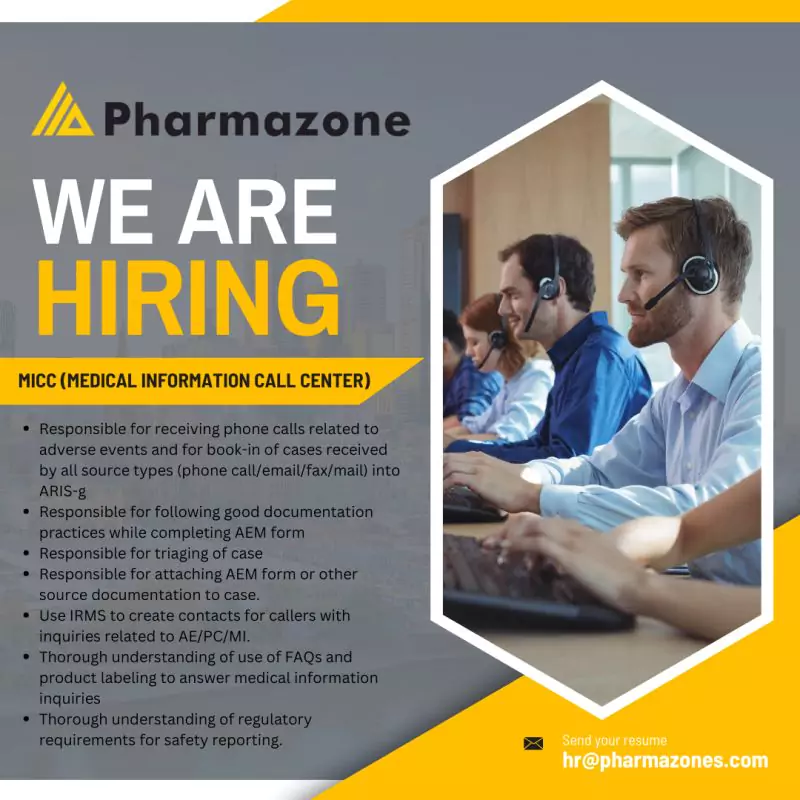 Job Description
As an MICC Expert, you will be responsible for a range of activities, including but not limited to:
Receiving and processing assigned voicemails
Updating the Voicemail Tracker
Handling inquiries through various channels like phone calls, email, fax, and mail
Managing product replacement authorization forms in Track Wise
Following Track Wise Convention guide for product complaints
Generating reports related to inquiries received
Entering relevant information into IRMS
Book-in of cases related to adverse events
Following good documentation practices for completing AEM forms
Thorough understanding of regulatory requirements for safety reporting
About the Department & Responsibilities
The PV MICC (Medical Information Call Center) department plays a crucial role in handling inquiries, complaints, and adverse events related to pharmaceutical products. Responsibilities include voicemail management, case handling, and adherence to regulatory requirements for safety reporting.
How to Apply
If you're ready to take on this exciting challenge and meet the requirements, we encourage you to apply. Connect with us via email at hr@pharmazones.com or give us a call at +91 9898778211 for more details.