Parexel Regulatory Affairs Associate Job Openings Bangalore
Parexel Regulatory Affairs Associate Job Openings Bangalore
About the Company
Welcome to Parexel, a leading consulting firm playing a pivotal role in assisting biopharmaceutical and medical device companies in navigating the intricate regulatory landscape. With a commitment to collaboration, innovation, and continuous learning, Parexel is dedicated to bringing products to market faster and ensuring their sustained success.
Company Vacancies List
Position Title
Regulatory Affairs Associate
Location
Bengaluru, India
Additional Locations: Hyderabad, Telangana, India
Job Description
About the Role
As a Regulatory Affairs Associate at Parexel, you will contribute significantly to the success of biopharmaceutical and medical device companies by navigating the complex regulatory landscape. Leveraging your scientific, technical, and regulatory expertise, you will collaborate closely with clients to develop and implement regulatory strategies, facilitating the expedited market entry and longevity of their products.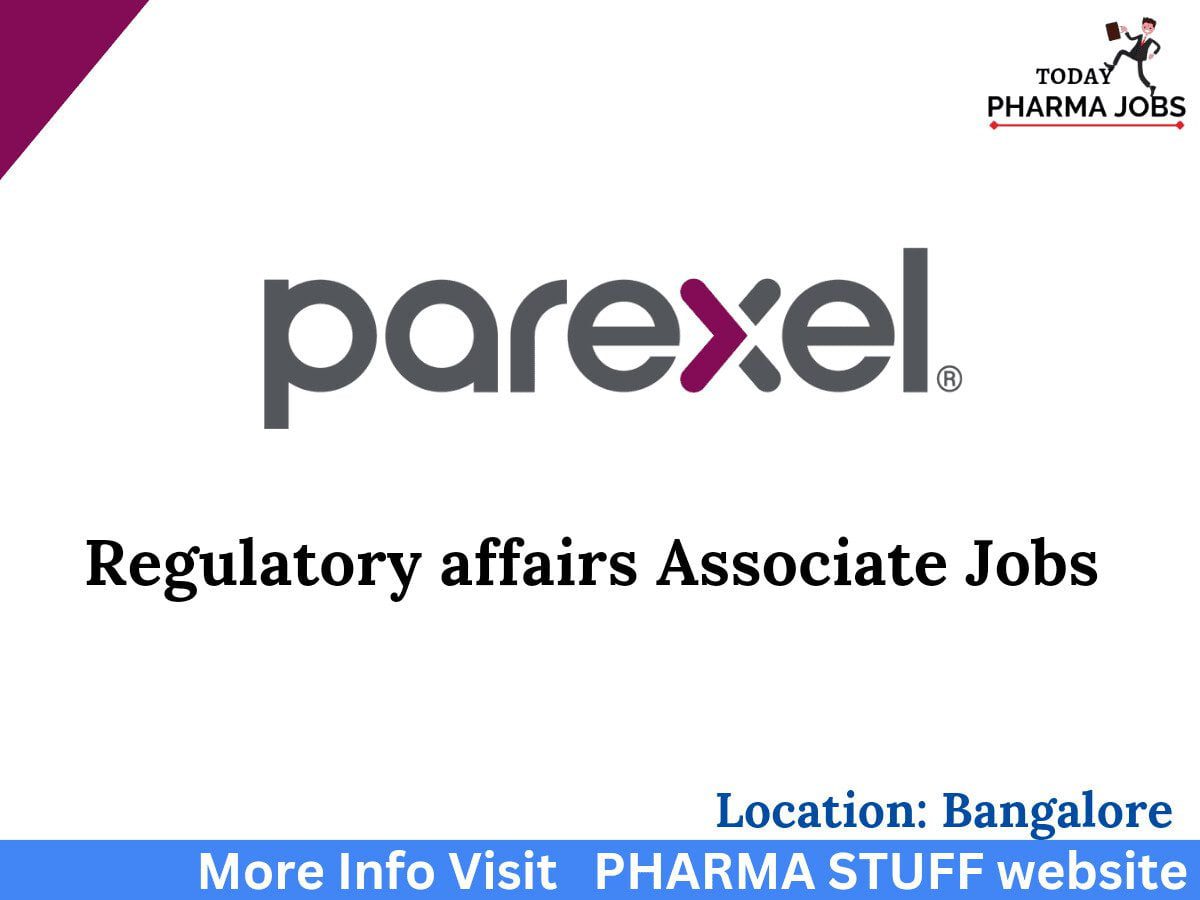 Success Profile
Key Requirements:
2 to 5 years of experience in Regulatory Affairs-CMC
Willingness to work in EU Shifts
Responsibilities:
Understand the regulatory framework, including regional trends, for various types of applications and procedures for small and large molecules across all regions.
Provide regulatory input on procedural and CMC documentation requirements.
Liaise closely with cross-functional members with aligned product responsibilities.
Develop, execute, and maintain submission delivery plans and content plans.
Author dossier sections based on changes to approved MAA.
Manage lifecycle activities in the EU markets (preferable).
Knowledge of CTD guidelines.
About the Department & Responsibilities
Department
Regulatory Affairs
Responsibilities
Understand regulatory frameworks and regional trends
Provide regulatory input on procedural and CMC documentation
Collaborate with cross-functional teams
Develop, execute, and maintain submission delivery plans
Author dossier sections based on changes to approved MAA
Manage lifecycle activities in the EU markets
Knowledge of CTD guidelines