MSN Laboratories Hiring Biotech Professionals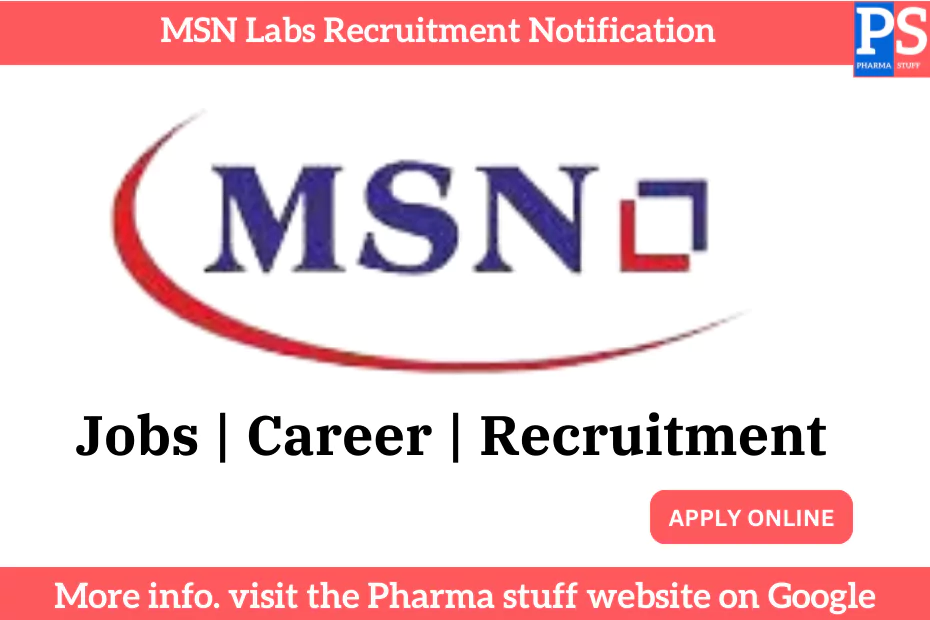 MSN Laboratories Hiring Biotech Professionals: Shape the Future of Biotechnology Innovation
About MSN Laboratories
Join the pioneering team at MSN Laboratories, a leading pharmaceutical company committed to excellence in research and development. Our state-of-the-art R&D Center in Pashamylaram, Hyderabad, Telangana, is the hub of groundbreaking discoveries and advancements in the field of biotechnology.
Position Available
Department: Biotechnology
Designation: Executive / Sr. Executive
Work Location: MSN R&D Center, Pashamylaram, Hyderabad, Telangana
Job Requirements
If you are passionate about biotechnology and have the required expertise, we invite you to be part of our dynamic team.
Qualification: M.Sc (Microbiology/Biotechnology) B.Tech/M.Tech (Biotechnology)
Experience: 3 to 6 Years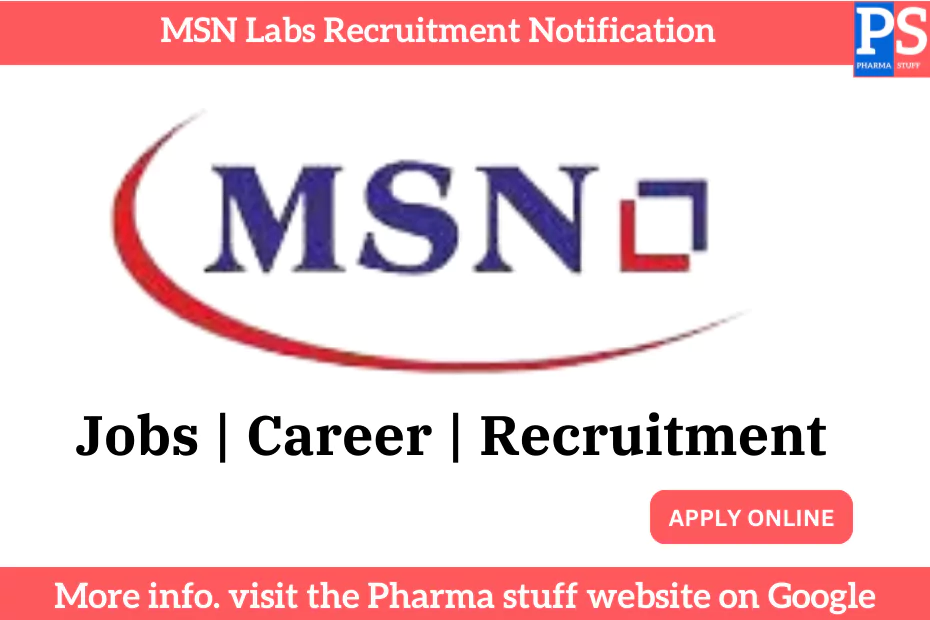 Required Skills
Candidates with the following skills and experiences are encouraged to apply:
Ability to Operate 1KL, 5KL Fermenters: Demonstrate expertise in handling fermenters of varying capacities.
Hands-on Experience with Equipment: Proficient in using equipment such as Spectrophotometer, Autoclave, CIP Skids, Continuous Centrifuge, etc.
Preparation of BPR'S and SOP'S: Well-versed in preparing Batch Production Records (BPRs) and Standard Operating Procedures (SOPs).
Exposure to GMP Environment: Familiarity with Good Manufacturing Practices (GMP) environments.
How to Apply
Interested candidates are invited to apply by sharing their profiles to dinesh.baratam@msnlabs.com with the subject line "Biotech."
Join MSN Laboratories
Seize the opportunity to contribute to the forefront of biotechnology innovation. MSN Laboratories is not just a workplace; it's a platform where your skills and passion converge to shape the future of pharmaceutical research and development. Join us in our journey to make a positive impact on global healthcare.
Please note: Ensure that your application includes a detailed resume, highlighting your qualifications, experience, and key skills related to the job requirements.