Medical Writing Jobs in Clinical Research – Medical Safety Writers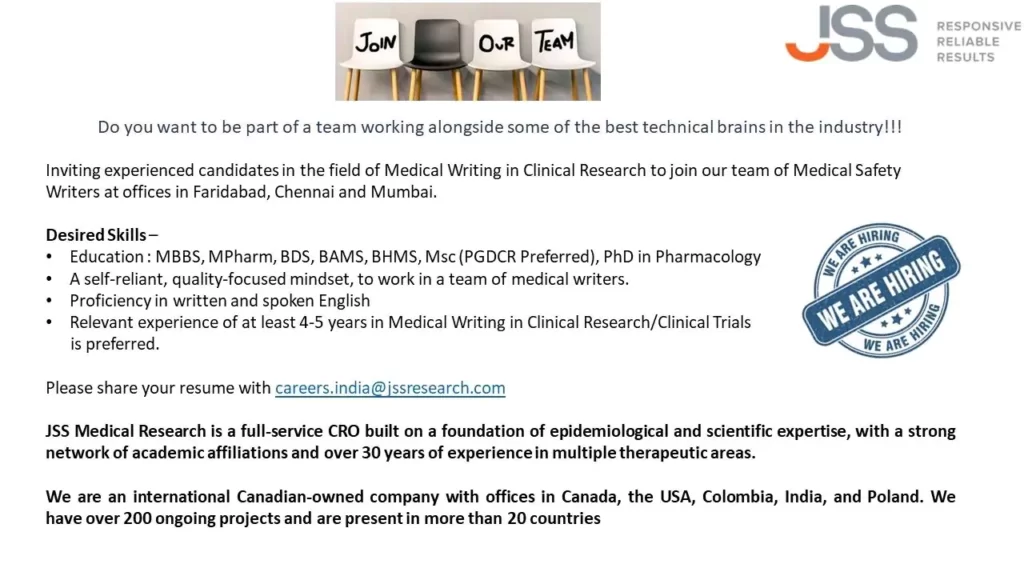 Full Time
Anywhere
₹350000 - 500000 INR / Year
Salary: ₹350000 - 500000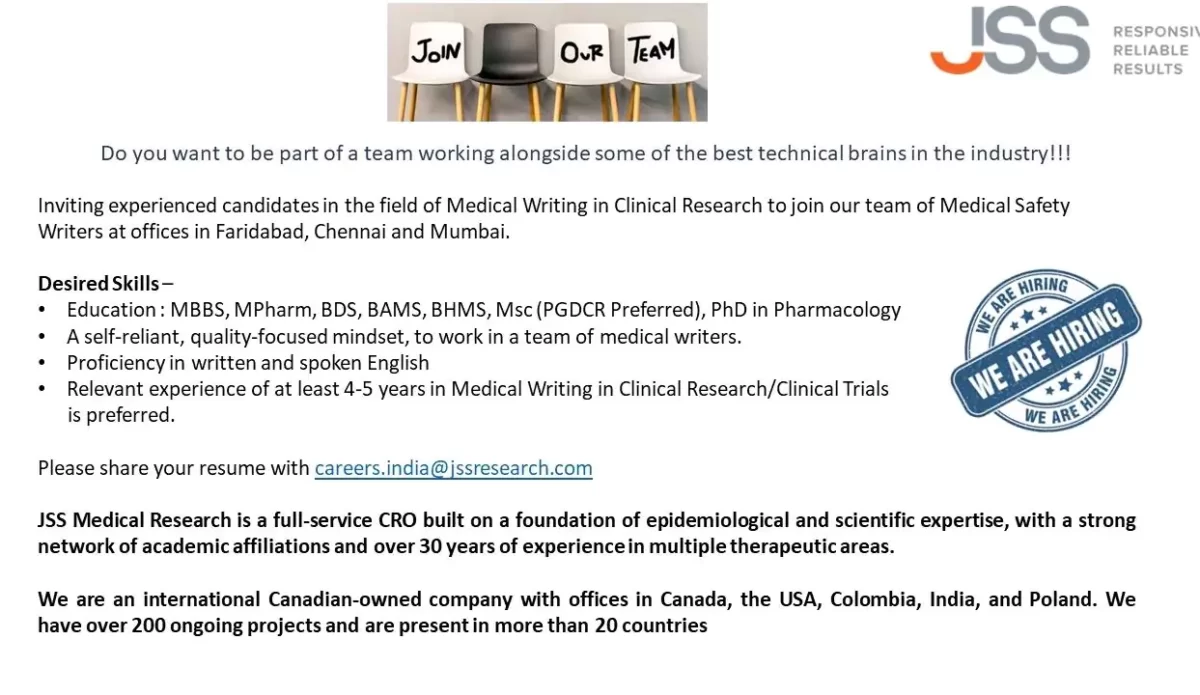 JSS medical research India pvt ltd
you want to be part of a team working alongside some of the best technical brains in the industry
Inviting experienced candidates in the field of Medical Writing in Clinical Research to join our team of Medical Safety Writers at offices in Faridabad, Chennai and Mumbai.
JSS Medical Research is a full-service CRO built on a foundation of epidemiological and scientific expertise, with a strong network of academic affiliations and over 30 years of experience in multiple therapeutic areas.
We are an international Canadian-owned company with offices in Canada, the USA, Colombia, India, and Poland. We have over 200 ongoing projects and are present in more than 20 countries
Desired Skills
Education: MBBS, M Pharm, BDS, BAMS, BHMS, Msc (PGDCR Preferred), PhD in Pharmacology
A self-reliant, quality-focused mindset, to work in a team of medical writers. Proficiency in written and spoken English
Relevant experience of at least 4-5 years in Medical Writing in Clinical Research/Clinical Trials is preferred.
Please share your resume with careers.india@jssresearch.com