Medical coding Work from Home openings – Only Experience Candidates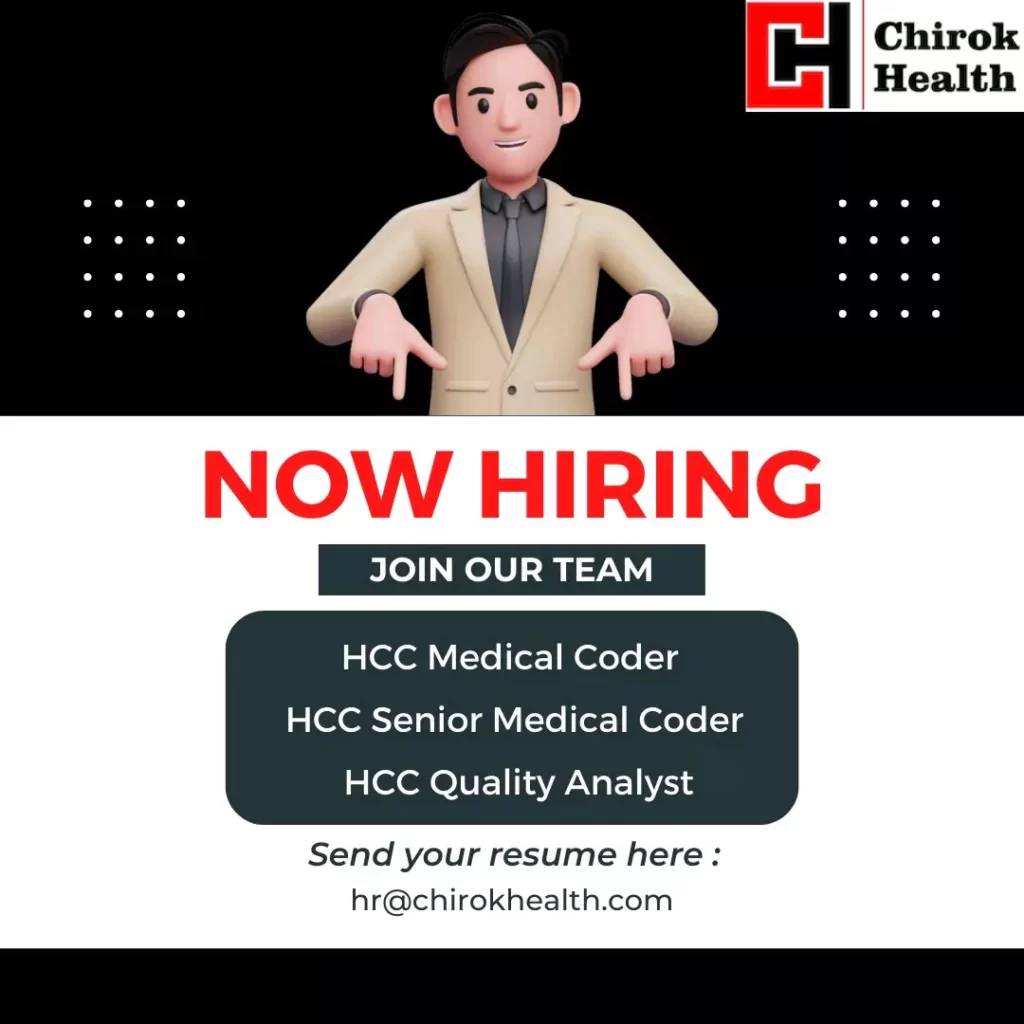 Full Time
Anywhere
₹300000 - 500000 INR / Year
Salary: ₹300000 - 500000
Looking for a HCC Medical Coding Permanent work from home role 
Minimum 1 year working experience
candidates from PAN India location only
Vacancies available : 
HCC Medical Coder
HCC Senior Medical Coder
HCC Quality Analyst
Qualification: Life science degree / Postgraduate degree
Remote interview process and onboarding
Please forward this post to your interest circles
Send your resume here: hr@chirokhealth.com
Disclaimer – Chirok Health is an equal opportunity employer and will not discriminate based on ice, color, inligion (creed), gender identity, gender expression, age. disability, marital storus, sexual orientation, in any of its activities ar operations. Selection is purely based on ment and the candidates ability to perform the expected duties.