Infosys Pharma Vacancies – Regulatory & Clinical BA – Lifesciences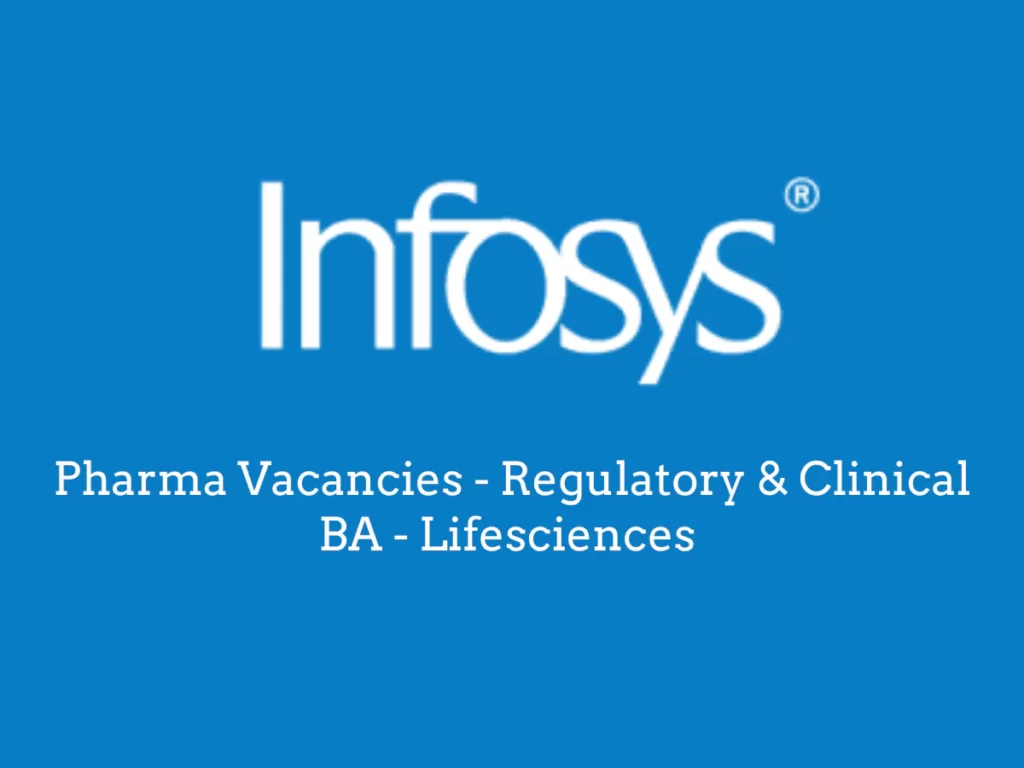 Full Time
Anywhere
₹450000 - 500000 INR / Year
Salary: ₹450000 - 500000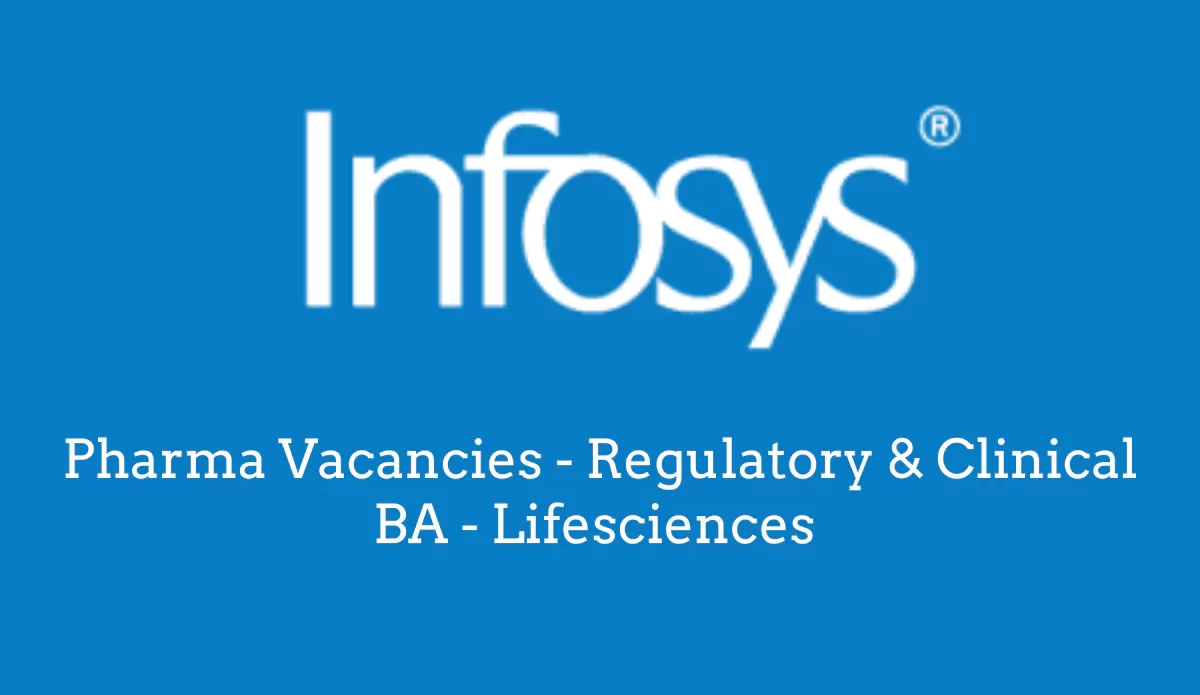 Regulatory & Clinical BA – Life Science Vacancies for Experienced Candidates
Educational Requirements
Master Of Computer Applications,Master of Pharmacy,Master Of Technology,Bachelor Of Comp. Applications, Bachelor of Pharmacy, Bachelor of Engineering, Bachelor Of Technology
Service Line
Application Development and Maintenance
Technical and Professional Requirements:
 Primary skills:Life Sciences – Regulatory Systems
Responsibilities
 A day in the life of an Infoscion
As part of the Infosys consulting team, your primary role would be to get to the heart of customer issues, diagnose problem areas, design innovative solutions and facilitate deployment resulting in client delight.
You will develop a proposal by owning parts of the proposal document and by giving inputs in solution design based on areas of expertise.
You will plan the activities of configuration, configure the product as per the design, conduct conference room pilots and will assist in resolving any queries related to requirements and solution design
You will conduct solution/product demonstrations, POC/Proof of Technology workshops and prepare effort estimates which suit the customer budgetary requirements and are in line with organization's financial guidelines
Actively lead small projects and contribute to unit-level and organizational initiatives with an objective of providing high quality value adding solutions to customers.
If you think you fit right in to help our clients navigate their next in their digital transformation journey, this is the place for you!
Additional Responsibilities:
 Ability to develop value-creating strategies and models that enable clients to innovate, drive growth and increase their business profitability
Good knowledge on software configuration management systems
Awareness of latest technologies and Industry trends.
PhD /Masters/ Bachelor's Degree in Life sciences/Pharmaceutical Sciences from recognized universities or equivalent foreign degrees.
Expert in Pharmaceutical Regulatory Information Management landscape and systems in a pharmaceutical organization
Excellent knowledge in Regulatory Affairs Operation in global Pharmaceutical landscape
Good knowledge of business processes in EVMPD/IDMP /Product License Tracking (small molecules/Med devices/biologics)/CMC
Strong business consulting skills associated with engagement spanning over 6-18 months. Experience in SME and Consulting assignments in Regulatory area
Strong communication, Planning and Co-ordination skills and Stakeholder management
Good Knowledge of SDLC processes and must have performed requirement analysis, use case modeling, etc. from a business analysis/consulting standpoint. Hands on experience in creating managing SDLC process documentation and artifacts
Knowledge of vendors, products and solutions available in this area and expertise in some key products and solution
Logical thinking and problem solving skills along with an ability to collaborate
Understanding of the financial processes for various types of projects and the various pricing models available
Ability to assess the current processes, identify improvement areas and suggest the technology solutions
One or two industry domain knowledge
Client Interfacing skills
Project and Team management