Indian Pharmacopoeia Commission Pharmacovigilance Job Vacancies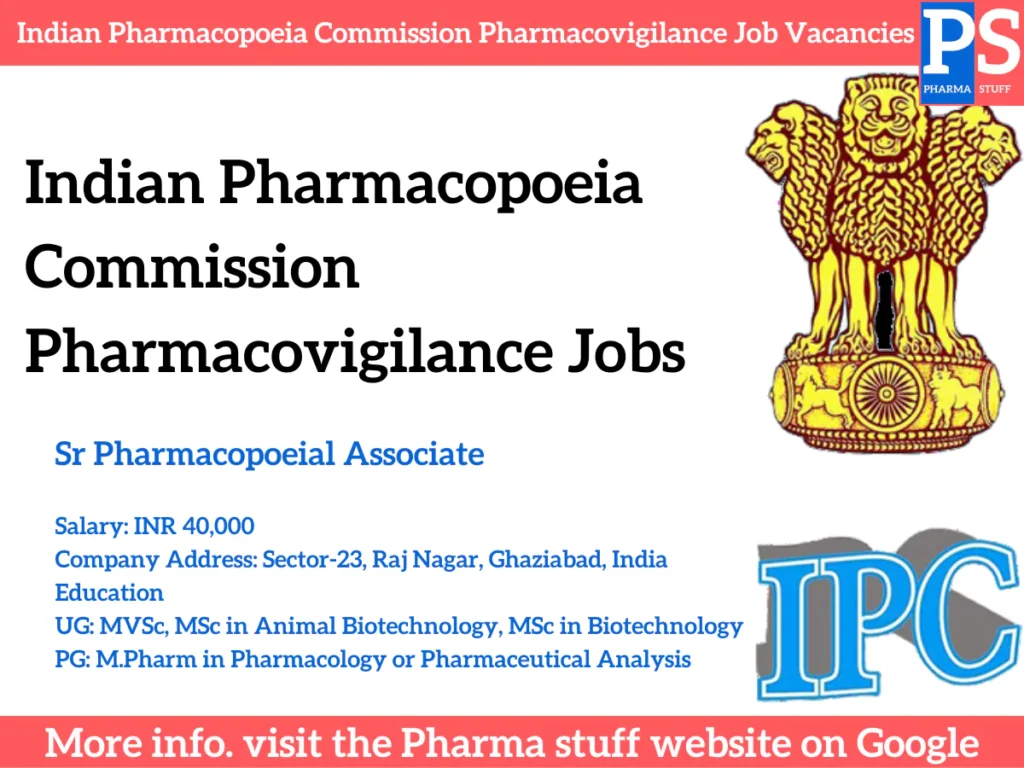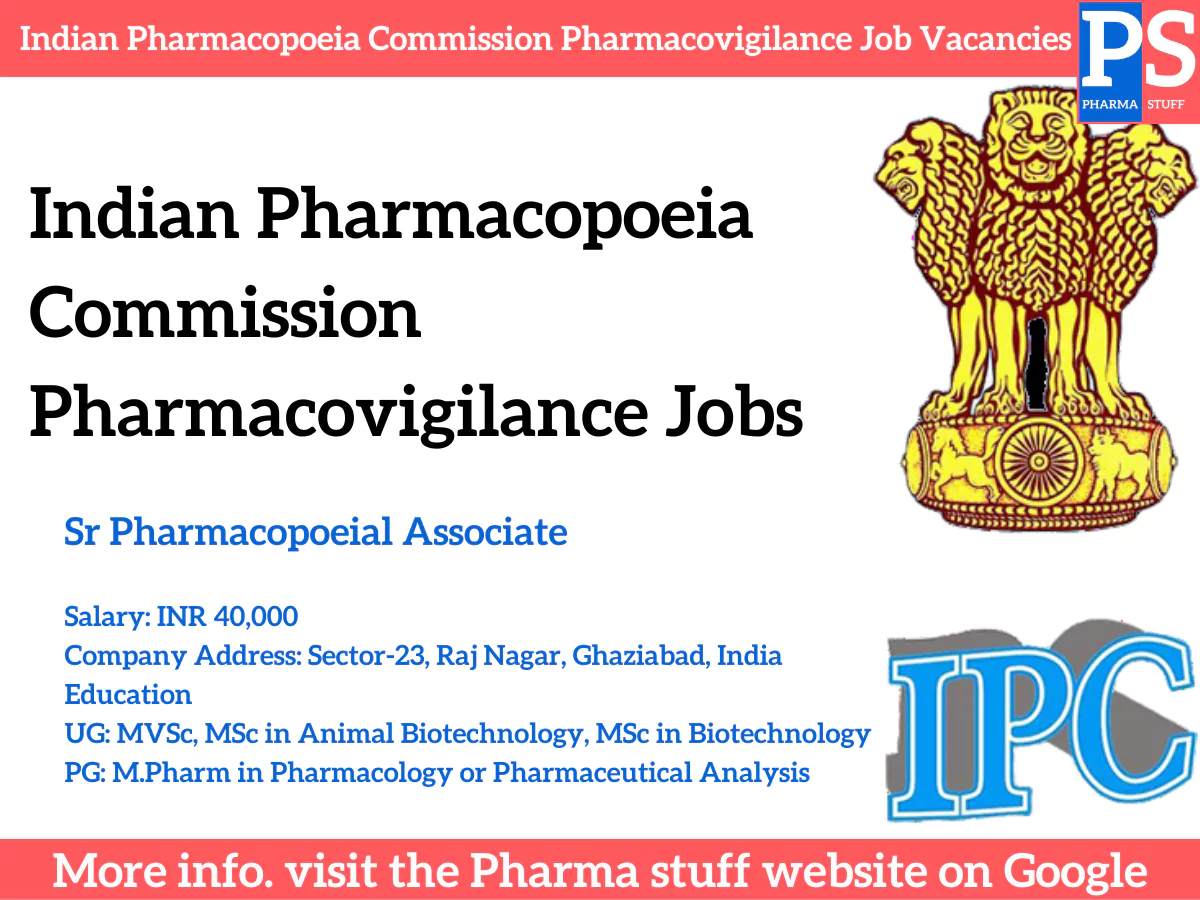 Indian Pharmacopoeia Commission Pharmacovigilance Job Vacancies: Explore Career Opportunities
Indian Pharmacopoeia Commission (IPC), an autonomous organization under the Ministry of Health & Family Welfare, Government of India. Located in Ghaziabad, IPC plays a crucial role in developing and coordinating pharmacopoeial standards for drugs and pharmaceuticals in the country. As a reputable institution, IPC contributes significantly to the healthcare and pharmaceutical landscape.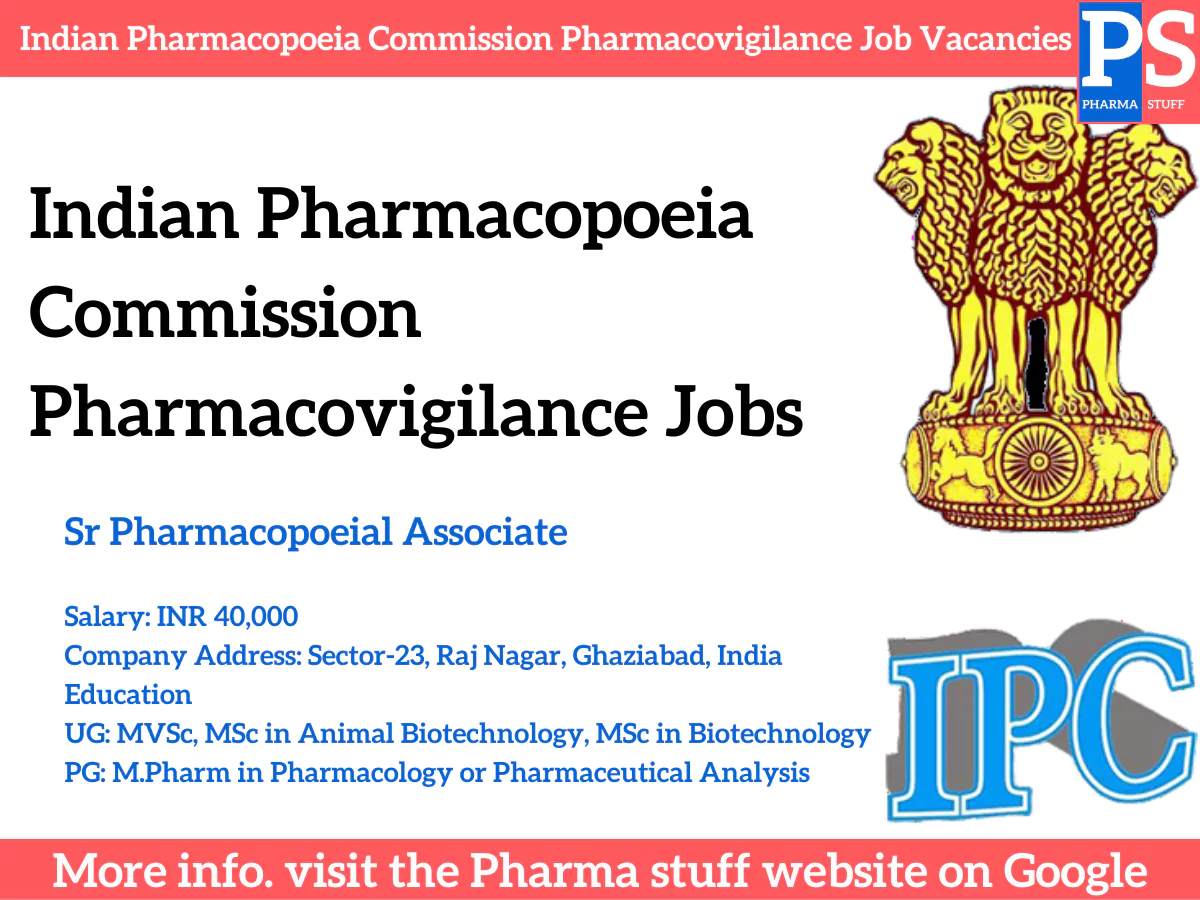 Company Vacancies List
Position Title: Sr Pharmacopoeial Associate
Company Name: Indian Pharmacopoeia Commission (IPC)
Salary: INR 40,000 (Salary can be enhanced for deserving candidates)
Company Address: Sector-23, Raj Nagar, Ghaziabad, India
Detailed Job Description
Role: Sr Pharmacopoeial Associate
Industry Type: Pharmaceuticals/Healthcare
Department: Pharmacovigilance
Employment Type: Contractual (One year)
Role Category: Research and Analysis
Education
UG: MVSc, MSc in Animal Biotechnology, MSc in Biotechnology
PG: M.Pharm in Pharmacology or Pharmaceutical Analysis
Key Skills
Analytical Skills, Research Experience, Veterinary Science, Pharmaceutical Analysis, Coordination, Monograph Development
How to Apply
Interested candidates meeting the qualifications are required to submit their applications online through the Google Form. The last date for application submission is 30th November 2023, closing at 5:30 PM.