Icon Hiring – Senior Medical Writers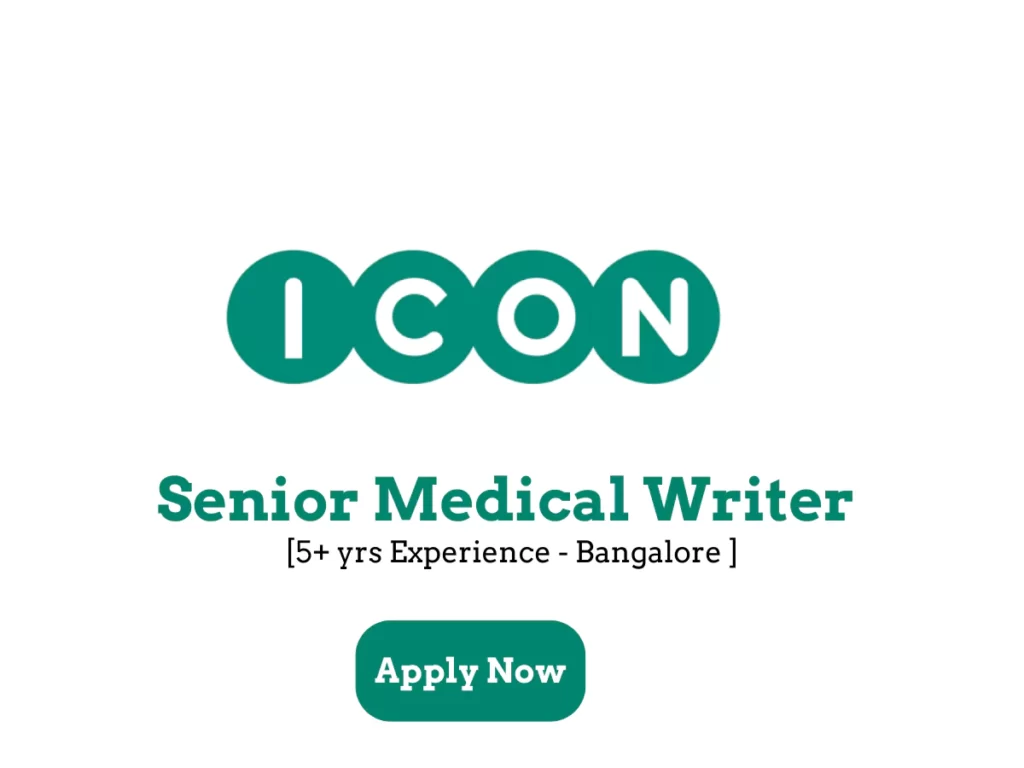 Full Time
Anywhere
₹350000 - 500000 INR / Year
Salary: ₹350000 - 500000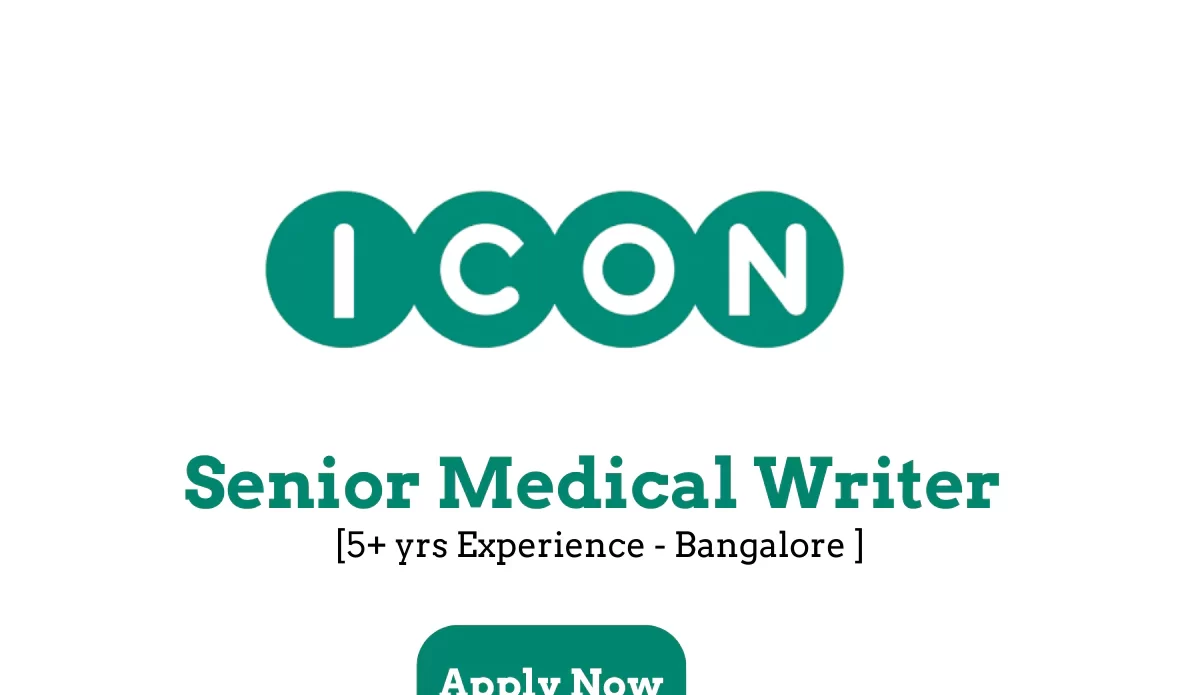 Icon Hiring Notification for Senior Medical Writer Position. interested & Eligible candidates apply Now full detailed notification Described Below
Job Description :
Job title : Senior Medical Writers
Job Type – Full time
Job code : JR093462
location : Bangalore
Job Details :
Thisis a rare opportunity to join our friendly global Medical Writing team which sits within ICONs Clinical Research Services group. Our remit is to produce high quality documents supporting clinical studies and regulatory submissions.
The role:
Responsible for writing and reviewing study documents such as Protocol, Synopsis, Informed Consent, Data Collection Documents and Study Report, etc.
Responsible for developing scientific communication such as abstract, poster, manuscript, etc.
Responsible for performing quality control for medical writing deliverables
Responsible for interpreting statistical results and for soliciting statistician input for developing study reports, abstracts, manuscripts, and other documents as required.
Participating in the improvement of the quality assurance system
Responsible for participating in bid defense presentations representing medical writing activities
To perform this job successfully, you will need:
Experience ;
5+ years of professional experience in Medical Writing at a pharmaceutical, biotechnology, CRO or other health care setting
 Education :
Masters' degree or higher degree in a scientific discipline (medical field or biology)

Bilingual – Korean and English
Proven knowledge of ICH/GCP guidelines or other meaningful guidelines or industry standard
Outstanding written and verbal interpersonal skills
Good computer literacy
Ability to work effectively and cooperatively with other team members
Benefits of Working in ICON:
Our success depends on the quality of our people.

That's why we've made it a priority to build a culture that rewards high performance and nurtures talent.

We offer very competitive salary packages. And to keep them competitive, we regularly benchmark them against our competitors. Our annual bonuses reflect delivery of performance goals – both ours and yours.
We also provide a range of health-related benefits to employees and their families and offer competitive retirement plans – and related benefits such as life assurance – so you can save and plan with confidence for the years ahead.
But beyond the competitive salaries and comprehensive benefits, you'll benefit from an environment where you are encouraged to fulfil your sense of purpose and drive lasting change.
ICON is an equal opportunity and inclusive employer and is committed to providing a workplace free of discrimination and harassment