Faculty Openings in Pharmacognosy at The Neotia University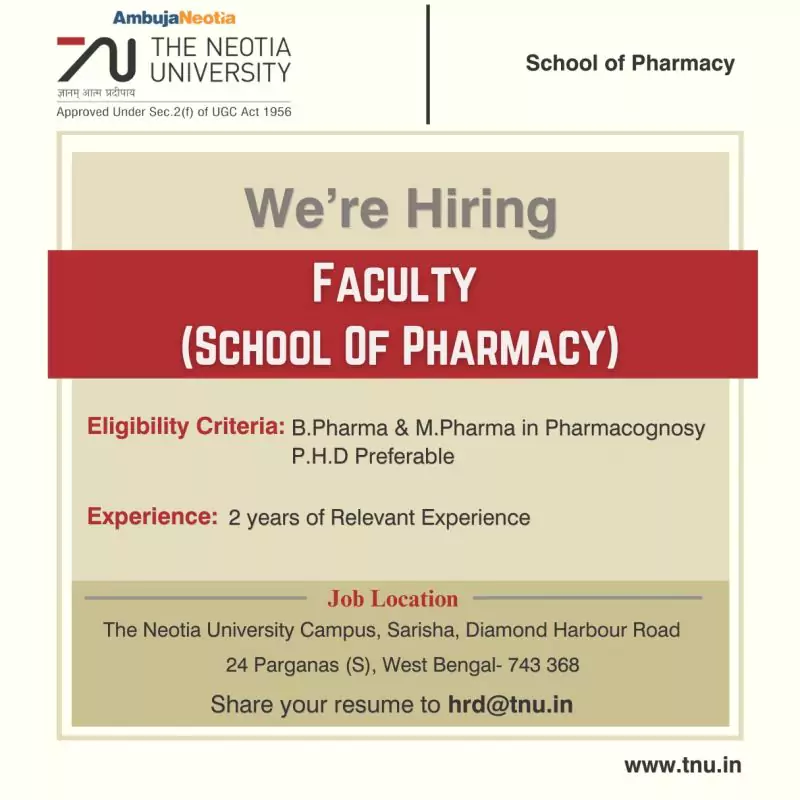 Full Time
Anywhere
20000 INR / Month
Salary: 20000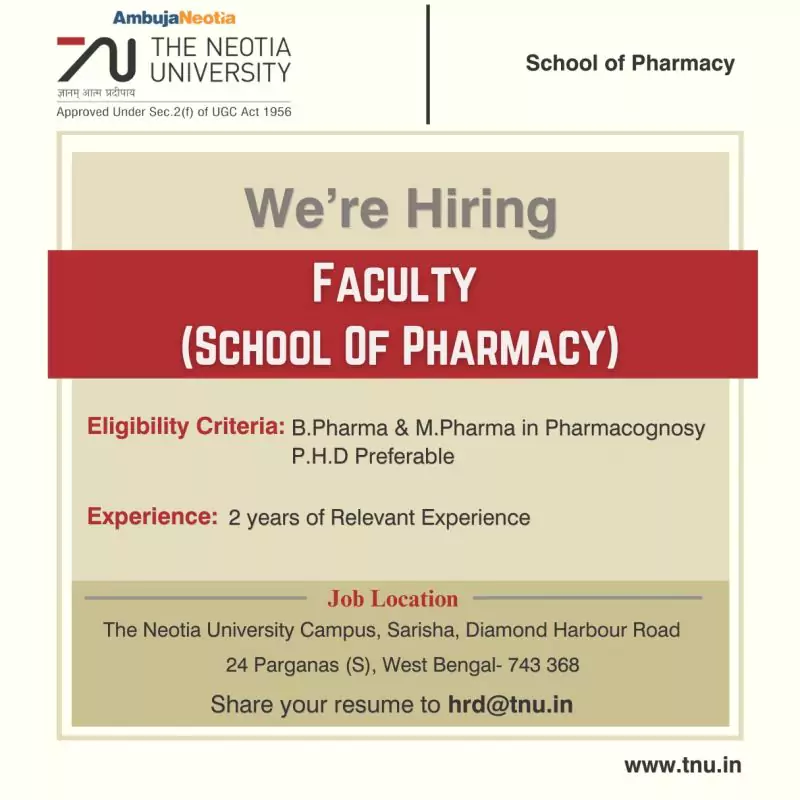 The Neotia University Pharma Faculty Recruitment: Ignite Your Academic Journey
About the Company
Ambuja Neotia | THE NEOTIA UNIVERSITY "ज्ञानम् आत्म प्रदीपाव" – "Knowledge is the lamp of the self."
Welcome to The Neotia University's School of Pharmacy, an institution approved under Sec. 2(f) of the UGC Act 1956. Ambuja Neotia is on the lookout for dynamic individuals to join our esteemed faculty.
Company Vacancies List
Position Title
Faculty (School of Pharmacy)
Company Name
Ambuja Neotia | THE NEOTIA UNIVERSITY
Salary
Competitive salary commensurate with experience
Company Address
The Neotia University Campus, Sarisha, Diamond Harbour Road, 24 Parganas (S), West Bengal-743 368
Detailed Job Description
Join our vibrant academic community at The Neotia University. Explore the details of this exciting opportunity:
Role
Faculty (School of Pharmacy)
Eligibility Criteria: B.Pharma & M.Pharma in Pharmacognosy; Ph.D. Preferable
Experience: 2 years of Relevant Experience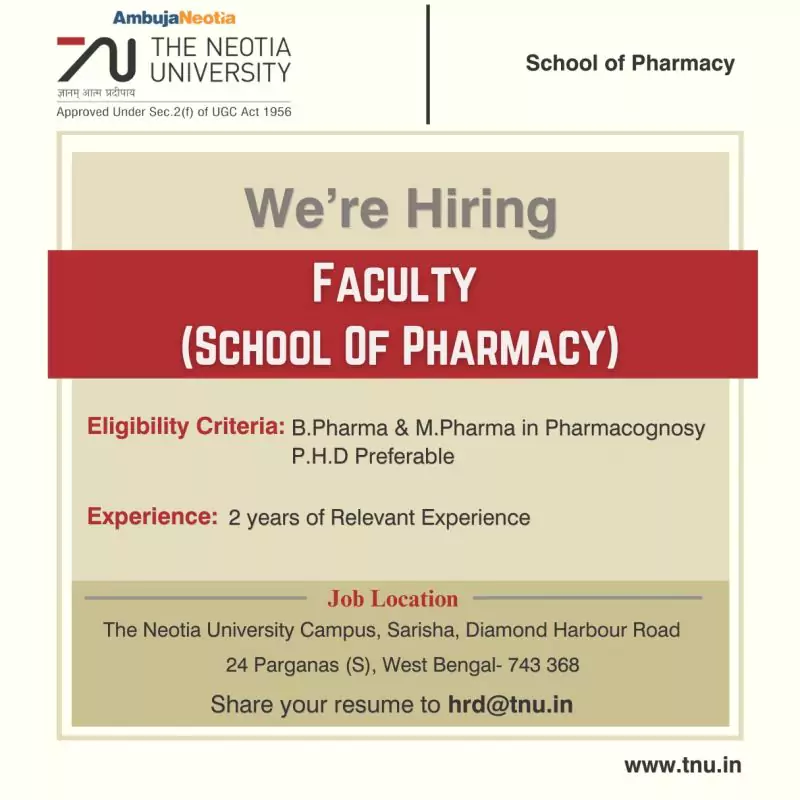 About the Department & Responsibilities
The School of Pharmacy at The Neotia University is committed to academic excellence and holistic development. As a faculty member, your responsibilities include:
Imparting knowledge in Pharmacognosy to aspiring pharmacy students.
Collaborating in research activities and contributing to the academic growth of the institution.
Engaging in continuous learning and staying updated with advancements in the field.
Mentoring and guiding students to nurture their potential.
How to Apply
If you are passionate about shaping the future of pharmacy education, we invite you to share your resume with us at hrd@tnu.in. Visit www.tnu.in for more information.
To apply for this job email your details to hrd@tnu.in