CSIR-IIIM Research & Training/Internship Program (Winter Call) Dec 2023 – Jan 2024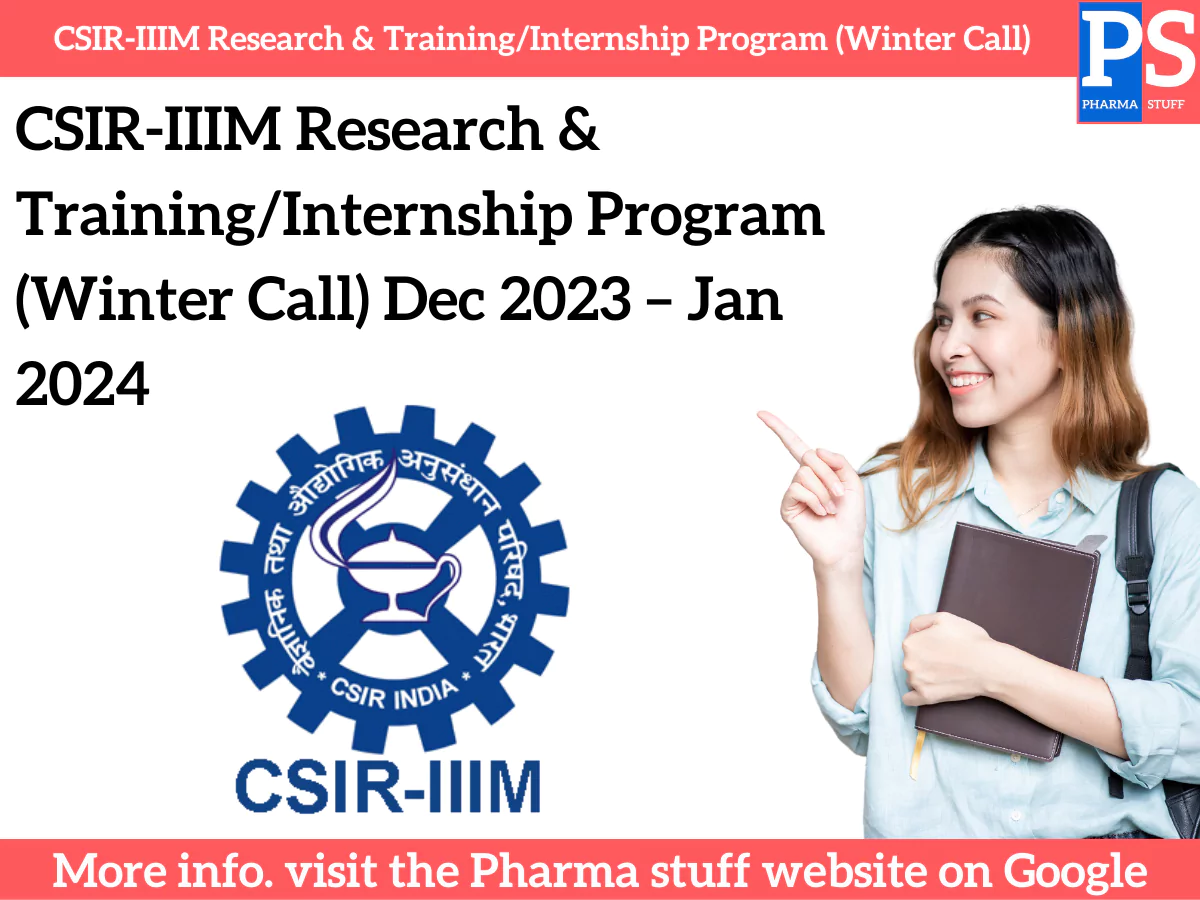 CSIR-IIIM Research & Training/Internship Program (Winter Call) Dec 2023 – Jan 2024: Unleashing Opportunities
CSIR-IIIM, where innovation meets excellence. CSIR-IIIM (Indian Institute of Integrative Medicine) is inviting applications for its Research & Training/Internship Program for the winter session, starting from December 2023. Embrace this opportunity to be a part of cutting-edge research and training under the mentorship of CSIR-IIIM scientists.
Company Vacancies List
Position Title
Research & Training/Internship Trainees
Company Name
Salary
Stipend: Varies based on the duration

Two months: ₹10,000 + GST
Three months: ₹15,000 + GST
Four months: ₹20,000 + GST
Five months: ₹25,000 + GST
Six months: ₹30,000 + GST
Company Address
Indian Institute of Integrative Medicine (IIIM) Canal Road, Jammu – 180001
Detailed Job Description
Embark on a journey of research and learning at CSIR-IIIM. Here are the details:
Role
As a Research & Training/Internship Trainee, you will:
Work on an allotted project
Submit a 'Project Report' upon completion
Undergo mentorship under CSIR-IIIM Scientists/Technical Officers
Industry Type
Department
Various (Based on Project Allocation)
Employment Type
Temporary (Duration: 2-6 months)
Role Category
Education
M.Sc. Program:

Candidates pursuing MSc are eligible.

B.Tech./B.Pharm/BSc Honors (4 Years Prog) Program:

Candidates in their Third or Fourth Year are eligible.

Integrated B.Tech.-M.Tech or B.Sc-M.Sc. or MVSc:

Candidates must be in their Third Year study onwards.

MBBS/BDS:

Students in any year of study can apply.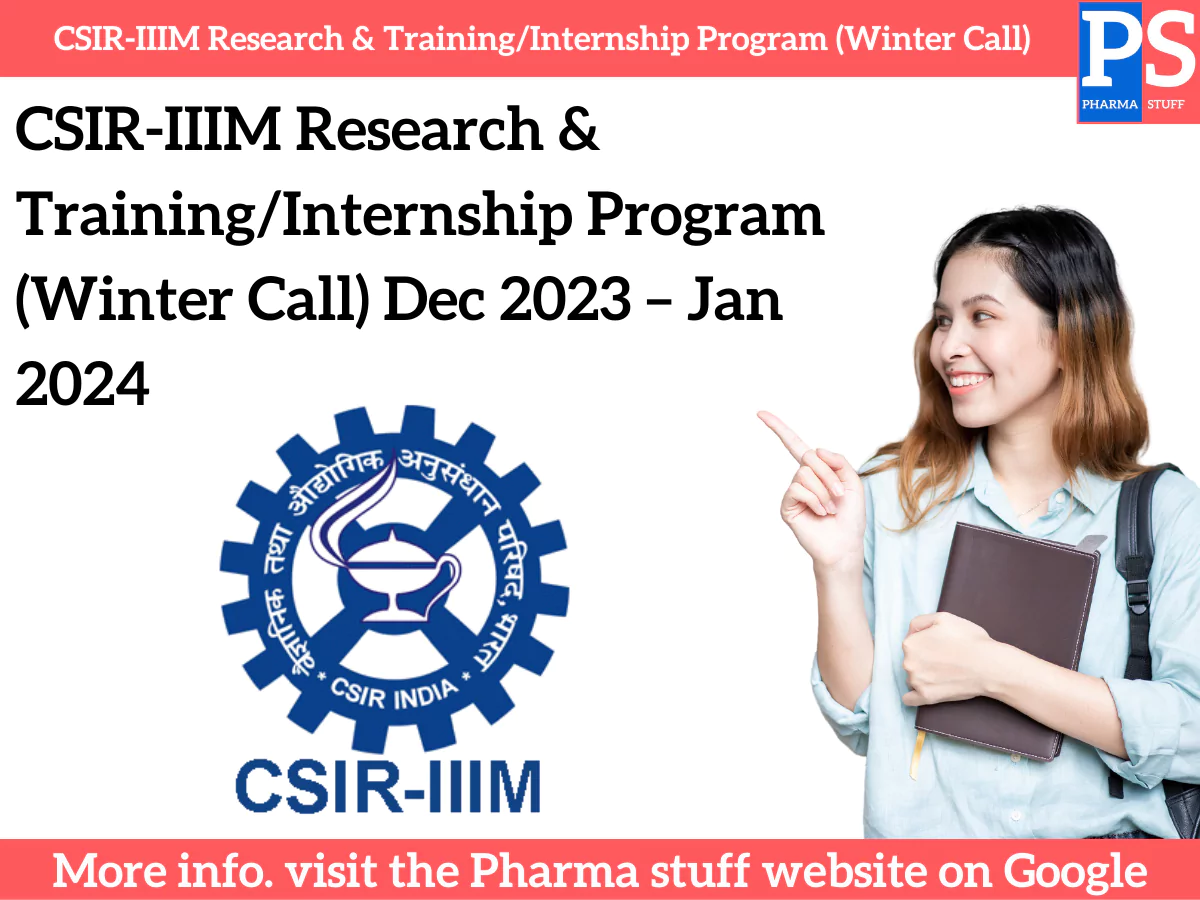 Key Skills
Research
Training
Internship
Life Sciences
Chemical Sciences
How to Apply
Visit the official website for the online application.
Complete the application form by 30th November 2023, 5:00 PM.
Documents Required
Completed Application Form
Marks Card and Diploma/Degree Certificate of 12th Standard and Graduation
Marks Card of semesters cleared till May 2023.
Recommendation Letter (In original) from HoD/Dean/Registrar/Principal/Director
Important Dates
Starting date of online application: 17th November 2023
Last date for submitting online applications: 30th November 2023 (5:00 pm)
Display of the list of selected candidates on IIIM homepage: 5th December 2023
Tentative dates of joining IIIM: Between 6th December 2023 – 1st January 2024