Career Opportunities for Medical Reviewers / Drug Safety Physicians at Fresenius Kabi Oncology Limited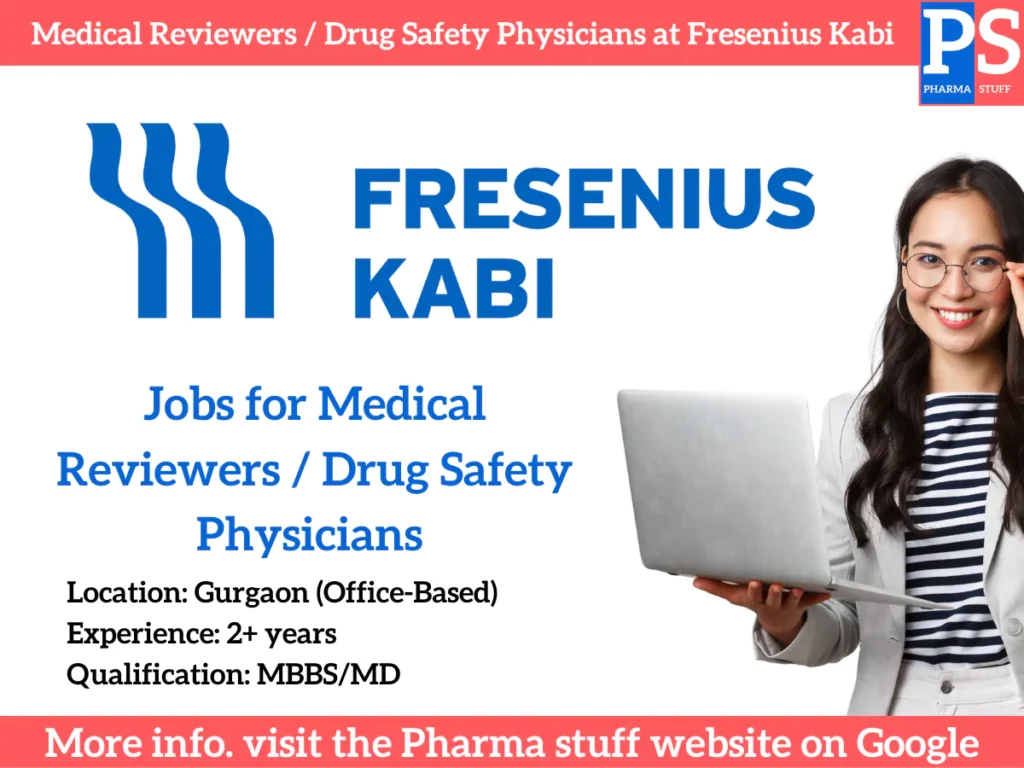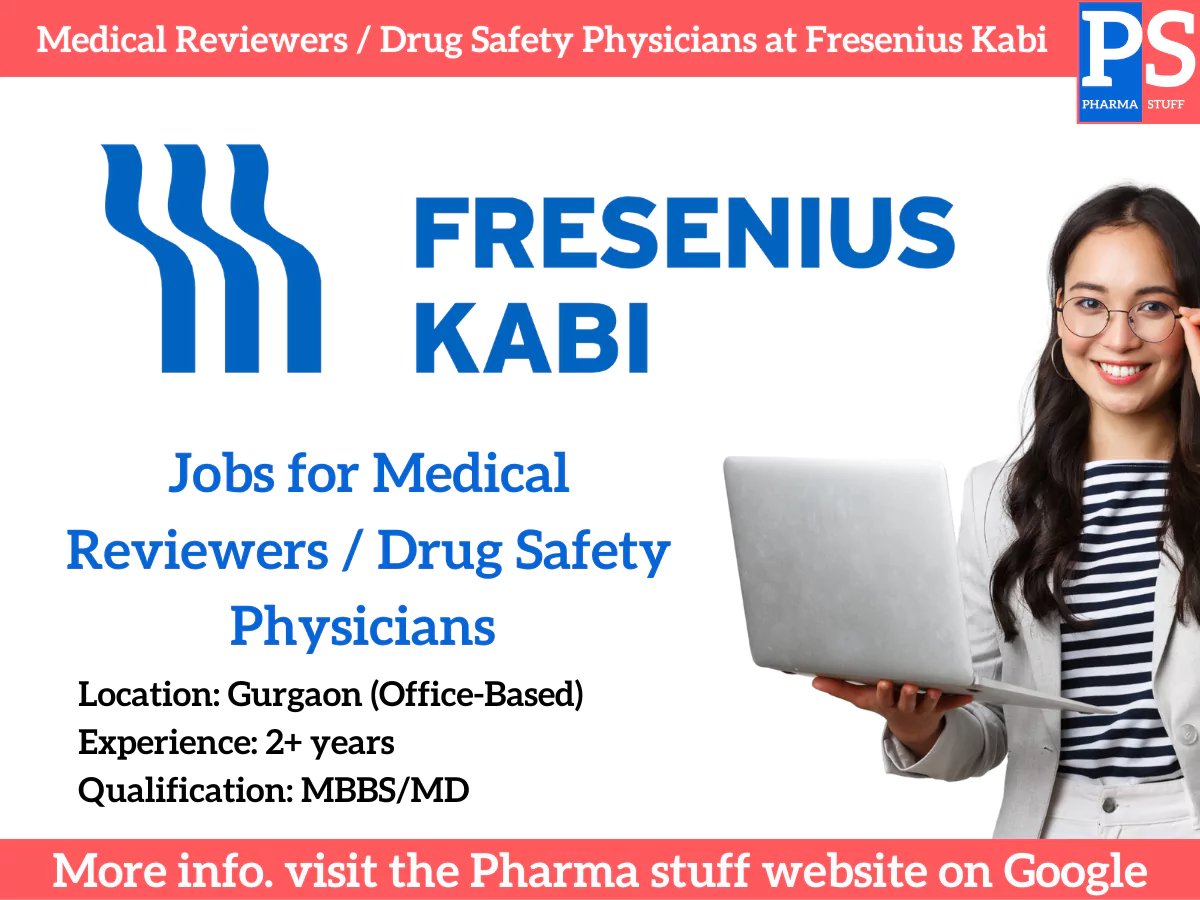 Openings for Medical Reviewers / Drug Safety Physicians at Fresenius Kabi Oncology Limited – India
About the Company
Welcome to Fresenius Kabi Oncology Limited, a global healthcare group committed to advancing life-saving medicines and technologies. As a leading player in the pharmaceutical industry, we prioritize patient well-being and innovation. Join us in our journey to make a meaningful impact on healthcare.
Company Vacancies List
Position Title: Medical Reviewers / Drug Safety Physicians
Company Name: Fresenius Kabi Oncology Limited
Location: Gurgaon (Office-Based)
Experience: 2+ years
Qualification: MBBS/MD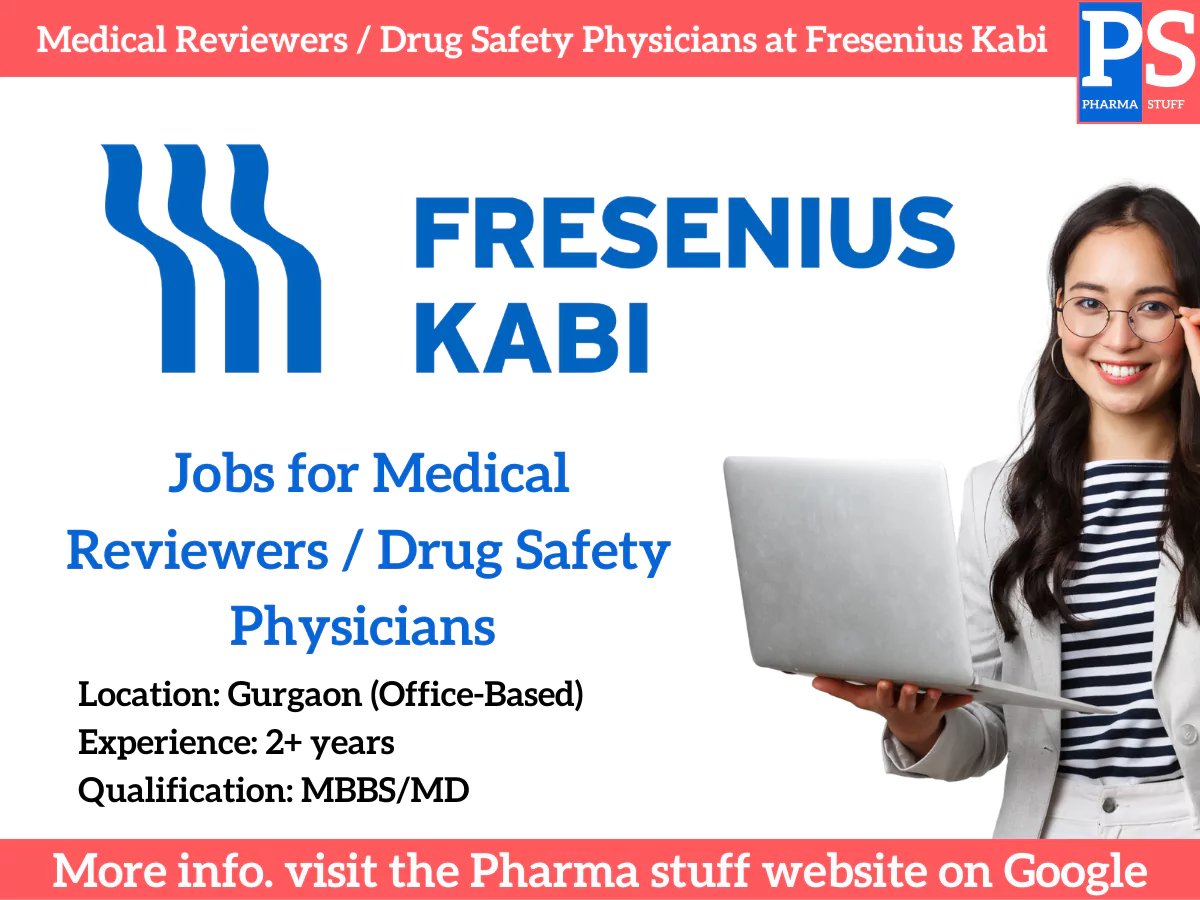 Job Description
About the Department & Responsibilities
Department: Drug Safety
Roles & Responsibilities:
Medical Review of Aggregate Reports:

Thoroughly review and assess aggregate reports for accuracy and compliance.

Risk Management Plans:

Contribute to the development and review of Risk Management Plans.

Signal Reports:

Analyze and evaluate signal reports, providing insights and recommendations.

ICSRs (Individual Case Safety Reports):

Conduct medical reviews of ICSRs, ensuring adherence to regulatory standards.
How to Apply
Interested candidates with the required qualifications and experience can email their CVs to aruna.tanwar@fresenius-kabi.com. Please mention "Medical Reviewer" in the subject line.