Candoo Pharma tech Looking for Quality Assurance Specialist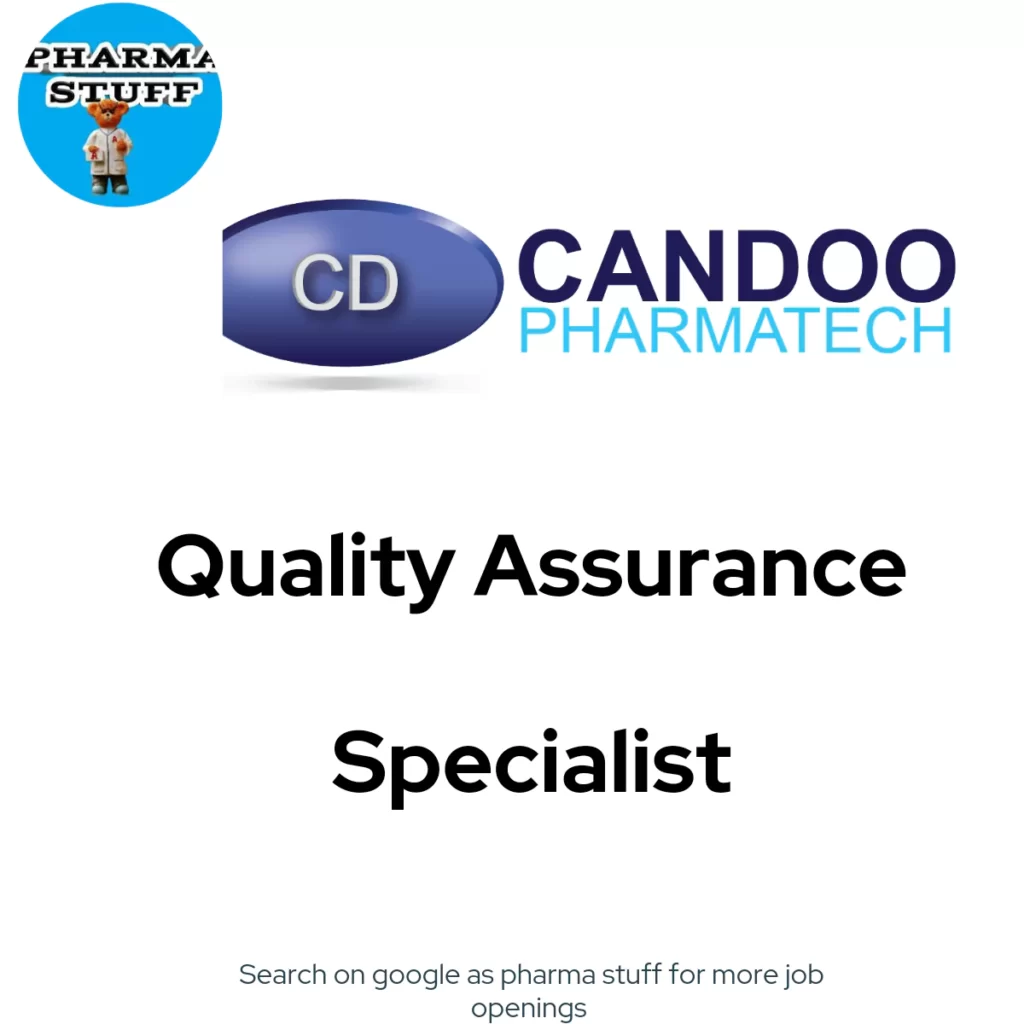 Candoo Pharmatech is currently hiring and in search of a QA Specialist.
Job Summary
Establish and maintain a highly functional quality system.
Oversee the establishment and maintenance of compliant and efficient QA review systems.
Key QA contact as SME for all internal, customer and regulatory audits.
Participate corporate and group cross-functional meetings on an ongoing basis across the organization.
Implement compliance and efficiency improvements to the research and development process, evaluate quality impact and revise QA procedures, as needed
Improve efficiency of QA activities while ensuring compliance with Candoo SOPs, Health Canada and GMP/GLP compliance requirements FDA
Lead the design and delivery of training program to ensure compliance with Candoo SOPS, Health Canada and FDA GMP/GLP compliance requirements; Complete all training assignments and maintain personal training records up to date.
Responsible for managing the quality-related responsibilities with respect to change management; event management, product development and approval process.
Collaborate with other departments on Material Management, Quality Investigations, Change Control and Operations to set priorities and resolve issues in a proactive way.
Pay due diligence to initiate and follow through with actions required to close Change Controls.
Pay due diligence to initiate and participate in non-conformance investigations, including CAPA.
Perform off-site QA audit on external partners (domestic or international)
Responsible for monthly reporting of quality indicators and trending for continuous improvement. Oversight of the site-wide retention sample program.. Related work as assigned.
Interested candidates can forward their CVs and/or resumes to hr@candoopharmatech.com