Institute of Life Sciences (ILS) Job Vacancies: Opportunities in Biotechnology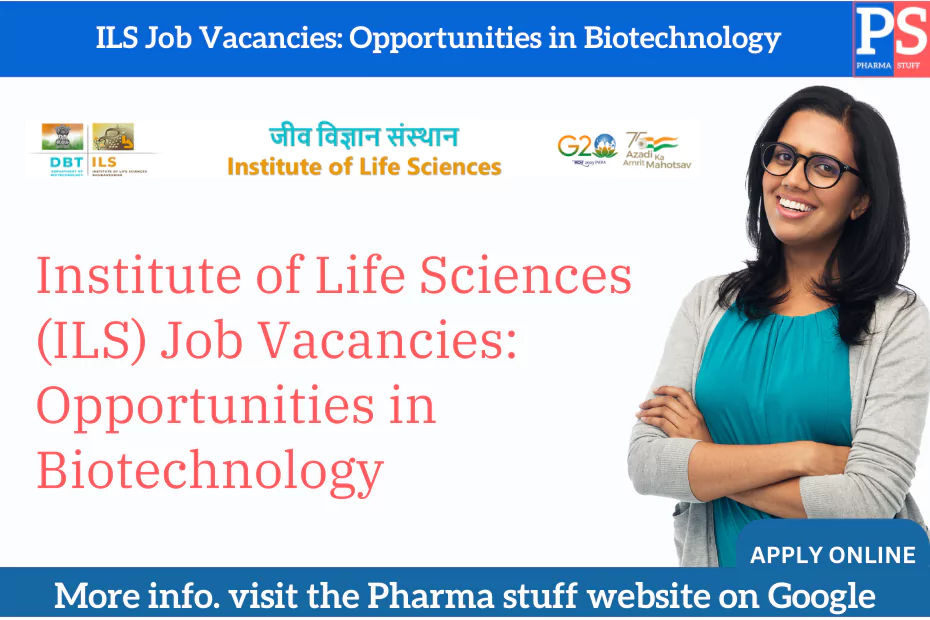 Institute of Life Sciences (ILS) Job Vacancies: Opportunities in Biotechnology
Introduction
The Institute of Life Sciences (ILS), located in Bhubaneswar, India, stands as a beacon of scientific advancement in the realm of biotechnology. An autonomous institute under the Department of Biotechnology, Ministry of Science & Technology, Government of India, ILS is dedicated to unraveling the mysteries of life through cutting-edge research and innovation. The institute is currently inviting applications from qualified Indian Nationals for a significant project position, offering an opportunity to contribute to groundbreaking research endeavors.
The Project and Principal Investigator
Under the guidance of Dr. S.K. Raghav, Scientist-F at ILS, Bhubaneswar, the institute embarks on a project of utmost importance. Titled "Evaluation of Genetic Diversity of Underutilized Species of Western Himalayan Bioresources Based on Molecular and Genomic Characterization," this project aims to explore the genetic diversity of lesser-known species through molecular and genomic analysis.
Position and Remuneration
The position available is that of a Project Associate-II: Bioinformatics. This role carries the responsibility of analyzing next-generation sequencing data, a task of paramount significance in today's genomics-driven research landscape. The remuneration offered for this position is Rs. 35,000/- per month + @16% HRA, making it a competitive opportunity for qualified candidates.
Eligibility and Selection
To be eligible for the Project Associate-II position, candidates are required to possess a M.Sc. / M. Tech / M. Pharm. / M.V.Sc. or equivalent qualification in Life Sciences or allied subjects. These subjects include Biochemistry, Biotechnology, Bioinformatics, Computational Biology, Microbiology, and more. A minimum of 55% aggregate marks is required, and relaxation will be given in line with Government of India guidelines.
Preference will be accorded to candidates who have qualified national-level entrance tests such as NET, GATE, or GPAT. For non-NET/GATE candidates, the fellowship will be applicable as per DST guidelines. For individuals specializing in bioinformatics, expertise in programming languages, particularly R-Bioconductor, and proficiency in NGS (Next-Generation Sequencing) data analysis are preferred, along with prior research experience.
Age Limit and Application Process
Candidates applying for this role should be below 35 years of age as of 31st August 2023, with age relaxations granted in accordance with Government of India rules. The selection process involves application screening followed by an interview.
For full detailed notifications click here