Aragen Job Opportunity for Senior Research Associate in Bangalore
Role: Senior Research Associate (Location: Bangalore)
Experience: 3-7 years experience industry experience.
Responsibilities; 

Primary responsibility is to review preclinical (In vivo & In vitro) reports of all clients, check their relevant compliance with client requirements, regulatory guidelines, and in-house standard operating procedures, generate audit reports, and participate in discussions in case of any client queries.
Primary responsibility is to do facility, system and process audits and review related documents, both soft and hard copies and ensure their compliance with client and regulatory requirements.
Review Electronic Laboratory notebooks (eLNB) and ensure compliance with regulations and implementation of ALCOA+ principles.
To prepare and review protocols and in-house standard operating procedures and maintain a schedule of revision dates and any updates from global standard practices to be included promptly and uploaded into the electronic data management system (EDMS).
Review Liquid chromatography-mass spectrometry (LC-MS/MS) calibrations and validations and check the audit trails of the specific studies.
Plan and conduct live audit/in-process, retrospective audit, safety audit & Laboratory audits.
Prepare template checklists for checking the reports and harmonize the report template format as per client requirements.
To manage the test compounds received from various clients.
To train the team about quality aspects and update the regulatory guidelines and client requirements.
Strong communication skills.
Capable of working independently and with a team.
Innovative and creative.
Capable of handling pressure & work with pace.
Enthusiastic to face new challenges.
How to Apply; 
Interested candidates with desired qualifications, please share your CV at prashanthi.adisai@aragen.com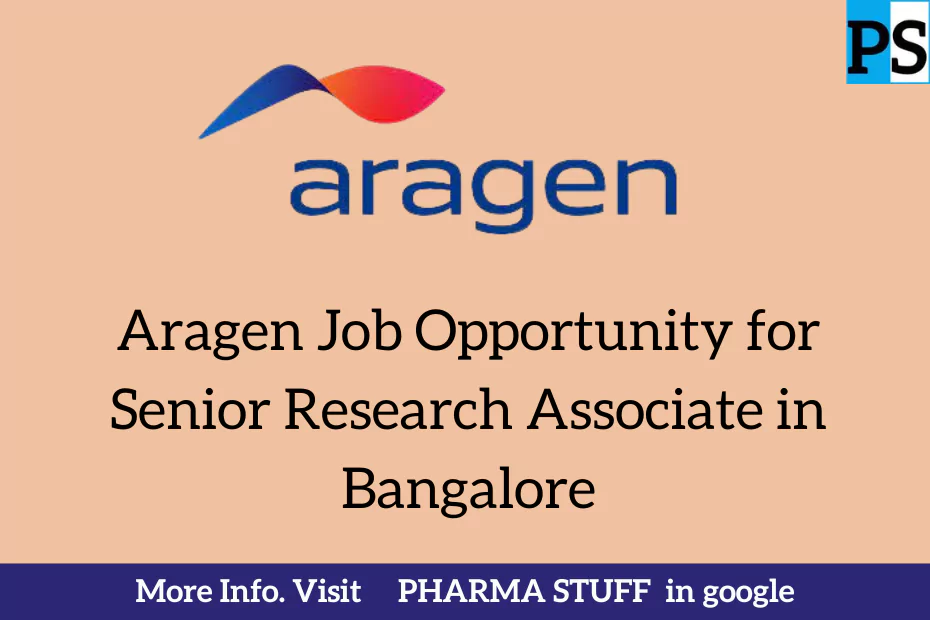 Disclaimer:

PHARMA STUFF
 provides general information only. Job seekers must verify job postings and employers before applying. We're not liable for scams or fraudulent job postings. Be cautious of any job postings asking for money. We never ask for money.