Amneal Pharmaceuticals – Quality Control Job Openings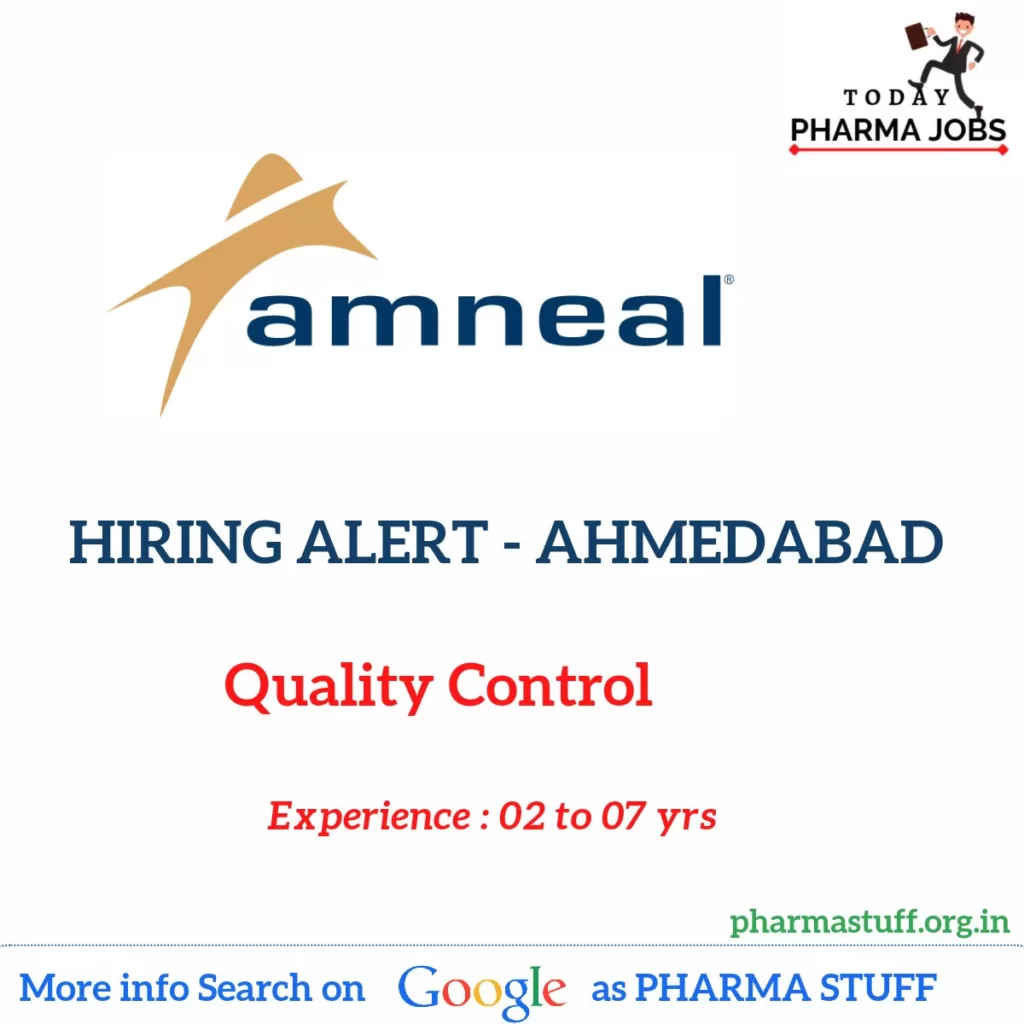 Amneal Pharmaceuticals vacancy in Quality Control (QC) department.

Job responsibility.

Good knowledge for LIMS system related document
Preparation of QCC related document (Like Specification, MOA, SOP, CCF, Protocol base study)
Preparation for LIMS master and Worksheet in LIMS system
Corresponding to QA Dept. for All QCC related document
Preparation of internal and external related audit report
Independently responsibility for Instrument Qualification activity (IQ/DQ/OQ/PQ etc.)
Knowledge of management of Reference standard / working standard and its uses in LIMS system.
Knowledge of Calibration for all sophisticated instruments and prepared its calibration and PM shadscale.
Knowledge of LIMS module (Like Sample Manger, Instrument, Stability, Working and Ref standard, reagent, and volumetric and Column management,
Help to preparation of working standard as per requirement with completion of all entries in records & logbooks.
To maintain the inventory of various chemicals, Glassware and other laboratory requirement for raw materials and packaging materials analysis.
To Co-ordinate with the vendors for procurement of New Instrument/material and instrument related problem,
To handle and distribute various samples received for chemical analysis. To maintain the logbook for the same.
Responsible to independently work with in LIMS related to In-process, finished product, raw materials, and packaging materials analysis.
To Prepare all GLP related document work (URS/QRM/ Protocol etc.)
Sound knowledge of sophisticated instruments like UV-Vis, FT-IR, HPLC, GC, AAS, IC etc.
Experience: 2 to 7 years
Department: QC OSD (Ointment/ Cream / Gel/ Suspension)
Designation: Officer – Executive
Qualification: M Sc/ B pharm
Experience:2-7 years
Job Location: Rajoda, A'bad location.


Application Process : Interested candidate, kindly share your resume to aartig@amneal.com